Whether you are in front of your clients, industry colleagues, employees or shareholders for a business presentation, you need to project a confident and credible image. Whenever you are in front of an audience, keep in mind that you are representing your company so you should always put your best foot forward, even through your presentations.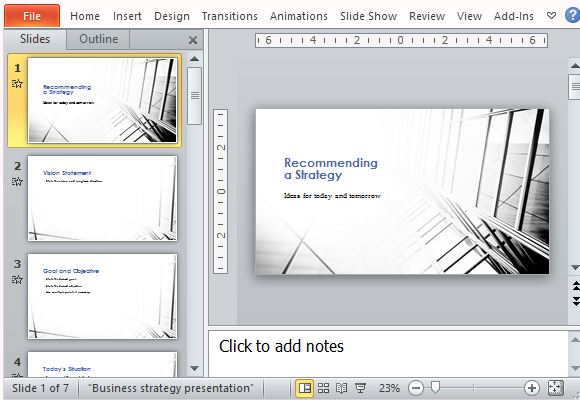 Business presentations need to be professional without being intimidating, informative without being boring, and immersive without being overwhelming. The Widescreen Business Contrast Template for PowerPoint Online is a perfect tool for helping you create compelling and streamlined presentations that will allow you to impress and inform your audience.
Modern, High Contrast Design
This template features a high contrast black and white design. At first glance, it may look like a simple abstract geometric pattern but on closer look, you will realize that it is actually a ground-up perspective of a glass and metal building in black and white. To add a pop of color, the text is in bright blue while other objects throughout the slides are in bright blue and pink to stand out on a monochromatic background.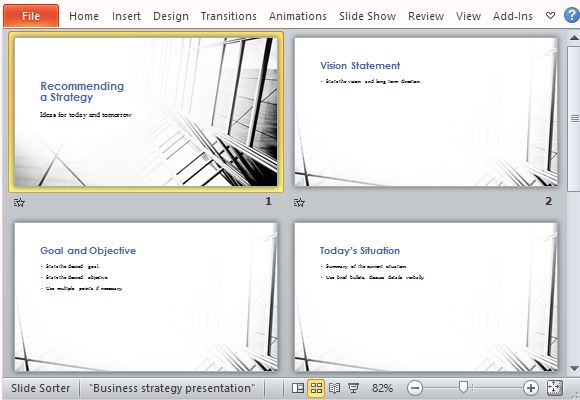 This Widescreen Business Contrast Template for PowerPoint is professionally designed to suit the corporate world. It also maximizes the horizontal space so you can make the most out of each slide, especially when you are putting graphs and diagrams. However, the design is standard enough to also be used for other presentation topics other than business, such as education, architecture, construction, medicine and even design.
Show Off Business Highlights with Confidence
And because of its widescreen orientation and high contrast design, your audience will not have to strain to read your text or grasp your whole content. The template allows your audience to adequately view your presentation even from afar.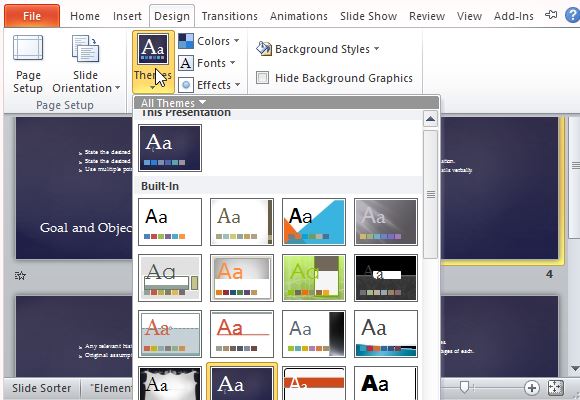 The template contains 11 slides that each has its own sample layout so you can present your data in many ways. The firs slide is an impressive cover slide that contains your presentation title and subtitle. The rest of the slides have lists, tables, graphs, charts and SmartArt diagrams. You can also add pictures and even videos to your slide.
Simply duplicate the slides that you need and delete those that you don't to customize your presentation.
Go to Widescreen Business Contrast Template for PowerPoint Online