If you are a dietitian, nutritionist, athlete, mother, wife, foodie, chef, or simply someone who wants to have a healthy lifestyle, then you will find out that having a weekly diet plan is important. A weekly diet plan can help you keep track of the food you eat, as well as plan your meals to ensure that you get all the right nutrients that your body needs while eliminating excess calories and fats from your diet.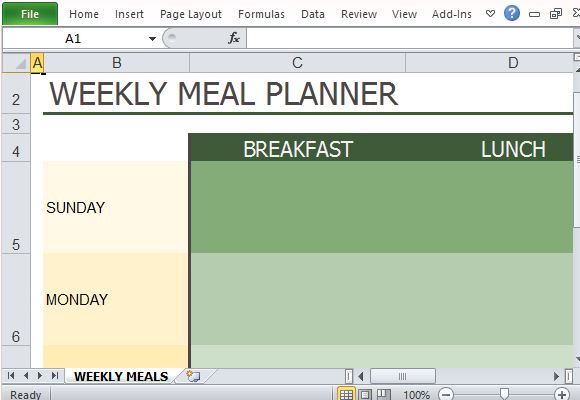 Have a Weekly Diet and Cooking Plan
This Weekly Diet Plan Template for Excel is a template specially designed for those who want to keep tabs on their food intake. It is simple and user-friendly so anyone can use it, even those who are just beginning to learn about Excel as well as those who are advanced users.
With the template, you can easily write the dishes you have eaten in the boxes corresponding to the meals for every day of the week. The format will make it easy for you to plan your meals, as well as motivate you to eat more healthily. It also makes you or your household look forward to the next meals and the next days.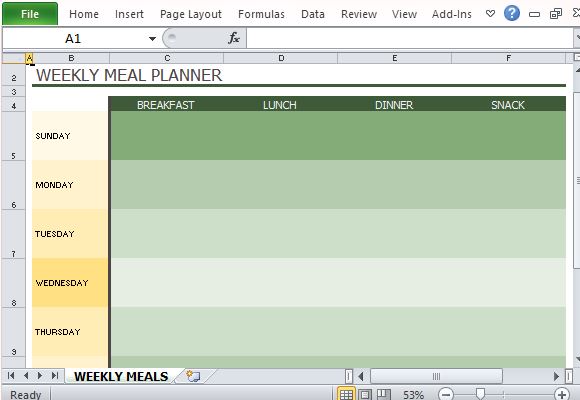 Be on Your Way to Healthier Eating
This Weekly Diet Plan Template is perfect for moms who want to ensure that her family eats healthy every day. This can also help anyone who wants to have a plan when it comes to buying food. You can refer to this template if you want to create a grocery list so you know you will not forget anything. You can even stay within your budget with the help of this template.
Whether you are on a budget or on a diet, you can find this Excel Template very useful and attractive. With a weekly diet and meal plan, you can prevent yourself from eating out and prepare healthier dishes for you and your family.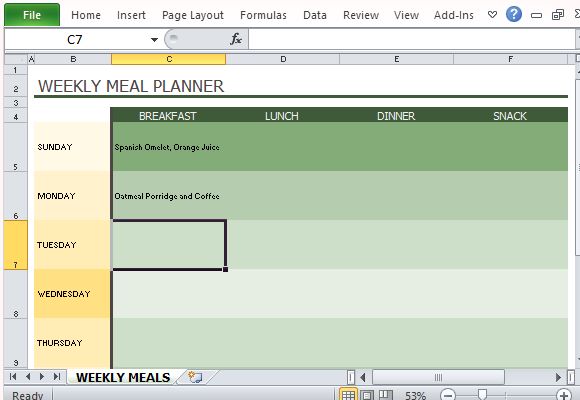 Dietitians and nutritionists can also use this template for giving a meal plan to their clients depending on their lifestyle and nutritional needs.