Processes and steps can be a complex and lengthy subject to tackle. In a presentation, it can render your audience bored and losing interest. So in order for you to make your process presentation more eye-catching so your audience can sit through it all, you can employ images and diagrams that will make your PowerPoint presentation visual and concise.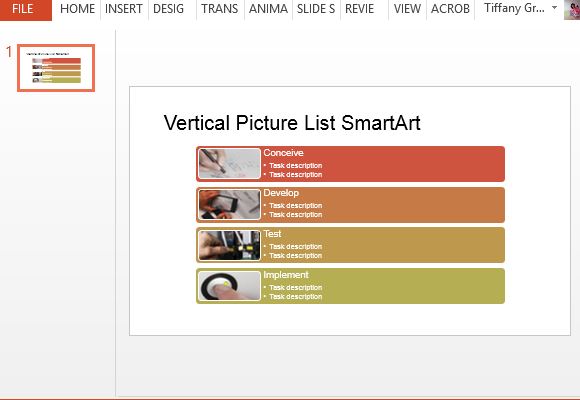 The Vertical Picture List Diagram Template for PowerPoint is a valuable template that you can use whenever you need to present an otherwise complex process. This template can be downloaded for free and is perfect for all types of widescreen presentation needs, whether it is for business, school, or even personal slideshows.
This Vertical Picture List Diagram Template has just enough space for four steps or processes, with an image for each and a few bulletted points for each. This allows you to have a visual on what your process steps are as well as a few short descriptions for better understanding and retention.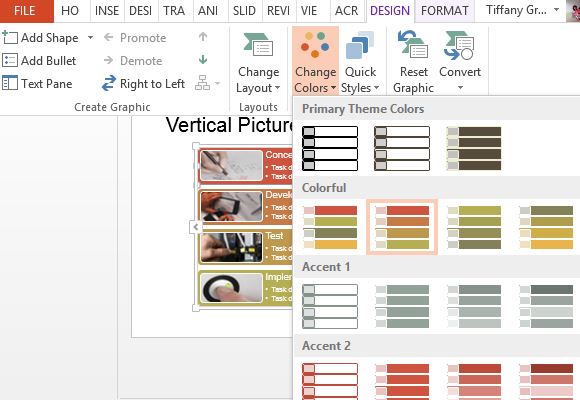 To help you see how your own vertical picture list slide will look, the template comes equipped with sample pictures and text that you can easily customize to suit your own presentation. Just delete the images and then insert and resize them. You can even add picture effects to your photos.
Furthermore, you can also customize the vertical list with your own processes and descriptions. And if four list items are not enough, you can add more and more. You can also add another slide or more if you have a long list to discuss. With each of the items, you can create a header or your process title, and below is a shorter list of descriptions.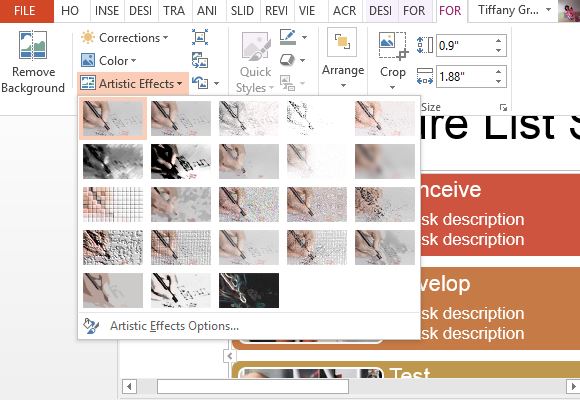 This template can be your go-to slide for many of your presentations, especially because you can upload this online to a Microsoft OneDrive or another cloud based account so you can access it anytime you need a vertical picture list.
Go to Download Vertical Picture List Diagram Template for PowerPoint