The Vertical & Horizontal Lines Template for PowerPoint is the perfect example of minimalist and abstract design that works well in presentations, especially corporate themed ones.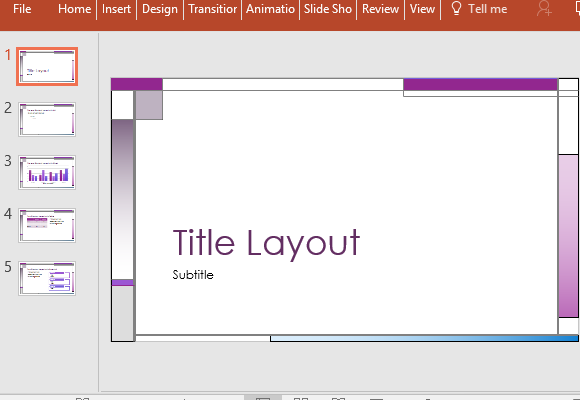 This template has clean-looking vertical and horizontal lines that serve as the perfect frame for the slides. Additional sophistication is lent by the gradient purple colors that fill the geometric shapes formed by the vertical and horizontal lines. All this is set against a stark and crisp white background.
As you open the template, you will be welcomed by five ready to use slides, complete with layout and visuals such as tables, graphs, charts, and diagrams. These visuals are also designed with the same color scheme as the background. There is ample whitespace to make your text standout, amidst a border which adds some color to prevent the template from looking dull.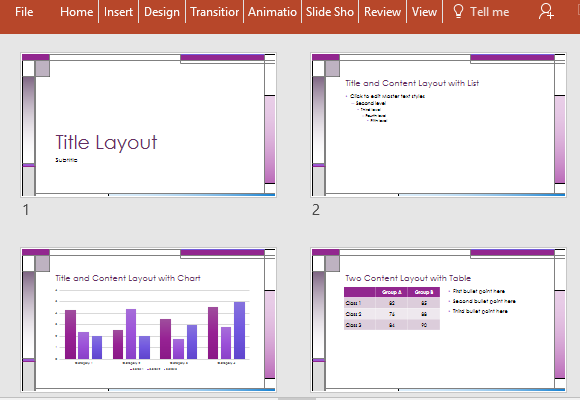 If your presentation will be lengthy and would need more slides, you can add new slides and rearrange them throughout the slideshow so that your own presentation would be unique. This also depends on how you want to present your information. Just remember to make it brief, and if you're going to include plenty of data, add some visuals so that your audience will not be bored.
The template can be used for many kinds of business presentations in various industries, such as design, art, architecture, finance, engineering, fashion, architecture, and many more.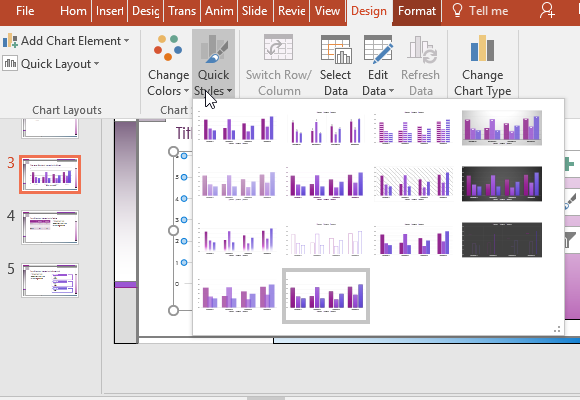 This template can be used for company profiles, financial reports, annual reports, and accounting reports, to name a few. You can also include your company logo and slogan at the bottom of the slides to add branding.
Go to Download Vertical & Horizontal Lines Template for PowerPoint