A memorable and compelling presentation is one that makes a statement and leaves a lasting impression on its audience. Such a presentation would allow your audience to concentrate more on your message and therefore better understand what you want to convey.
The Time for Action PowerPoint Template with video animation is a template specially designed to catch the attention of your audience and even compel them to take action. This template contains a close-up image of a clock that is quickly ticking. This free Office template is useful for presentations where you want your audience to act on something, or to express to them how your topic is time-bound and something needs to be done before the time runs out.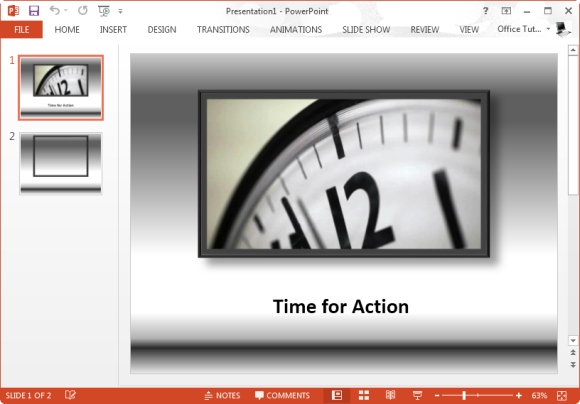 Emphasize a Deadline or Countdown
This Time for Action PowerPoint Template with Video Animation will have your audience seriously take in what you have to say. It is professionally designed, clean and beautifully made. The background contains a metallic, gradient background that brings a watch to mind. The picture of the clock is in extreme closeup, further emphasizing the importance of time in your presentation and your message.
This template can be used if you have presentations concerning deadlines, countdowns, or if you want your audience to quickly act on something. If you click on the slideshow mode, you can see how the 'second' hand of the clock moves as the presentation progresses.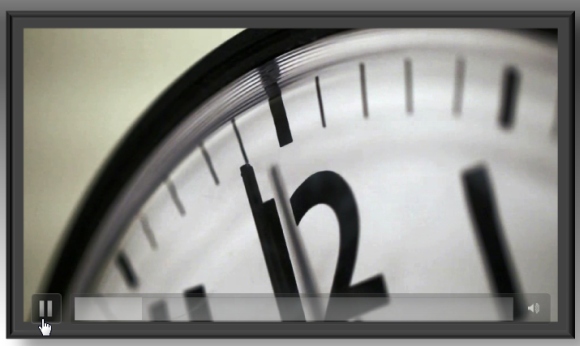 Easy-to-Follow Instructions and Guides
This Time for Action template can be used by anyone, whether you are a beginner or advanced PowerPoint user. The set of instructions are ideal for intermediate users, with instructions on the Notes Pane. Here, you can see instructions on how to use the presentation and reproduce the effects so that you can use it to your own existing presentation, or even further make customizations to the slide.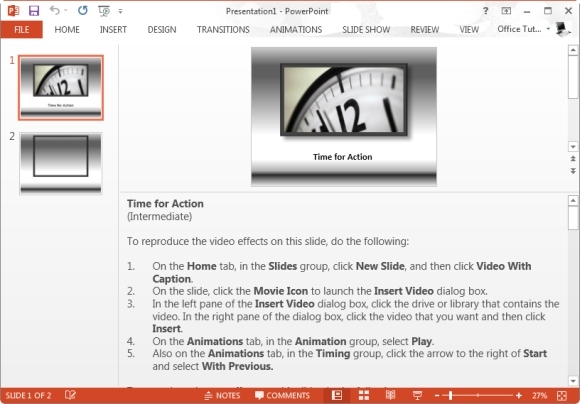 This template works best with PowerPoint 2010 and PowerPoint 2013.