No one likes carrying a heavy laptop to a venue to deliver a presentation. It is rather much easier just to take a tablet or smartphone with your presentation on it. However, connectivity hassles make that a bit hard for many people. A simple solution is to use screen mirroring apps which can help you overcome this issue. Here is a list of our pick for the best apps for screen mirroring an iPhone or iPad on a large screen.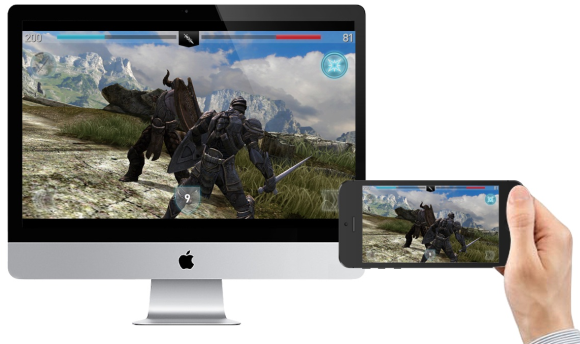 X Mirage
X Mirage is an app with a variety of screen mirroring features for iOS devices. It supports screen mirroring from iPhone, iPad or iPod Touch to a Windows or Mac screen using AirPlay. Furthermore, it supports one-click recording for video and audio from iOS screens, with the option to perform a voiceover using microphone. X Mirage silently records your iOS content to a Windows or Mac computer as you create app demos, record your video game endeavors or create a presentation.
The app requires installing a client ton the computer and another on the device that is to be mirrored. If you need to give a presentation at a venue, you can request them to install the specific edition for the PC or Mac at the venue to ensure that you don't have to carry a heavy laptop to the venue.
Mirroring360
Mirroring360 is an app which lets you mirror your screen from multiple devices to a Windows or Mac Computer. You can then connect your PC or Mac to a projector or TV to display your smartphone or tablet screen using a larger view.
Mirroring360 supports wireless screen mirroring from iPhone, iPad, Android, Chromebook, Windows, and Mac screens. Mirroring360 has various versions, with the option to use the app as a free trial to test it out.
The Pro version of the app even allows broadcasting your computer screen via an online link to as many as 40 participants.
AirServer
AirServer is an app for mirroring smartphones and tablets to computers and Xbox One. AirServer has various apps that support different devices. You can use AirServer with iPad, iPhone, iPod Touch, Android, Windows, Linux, Mac, Xbox One and Chromebook.
To find out more about the wireless mirroring capability of AirServer, see the video below.

What mirroring app do you use for wirelessly mirroring your iPhone or iPad? Share your thoughts with us in our comments section.