One of the many most awaited dinners of the year is the Thanksgiving dinner. This is a time when families, friends and loved ones share a bountiful meal in a spread of fall themed dishes as well as the infamous Thanksgiving turkey.
If you are preparing a sumptuous Thanksgiving dinner for your family, friends, or even a huge number of people, you can use this Thanksgiving Place Cards Maker Template for Word. This template helps you make the most out of this holiday tradition without you having to spend much on having beautiful place cards designed and printed because you can do it on your own.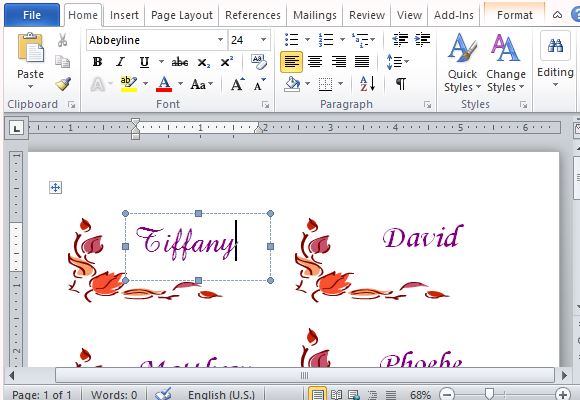 Add a Personal and Elegant Touch to Dinners
This Word Template is a perfect way of adding a personal touch to your Thanksgiving dinner so that your guests will feel special. This Thanksgiving Place Cards Maker Template is perfect for putting on each of your guest's seats or on their plates or napkins so that they know their place on the dining table.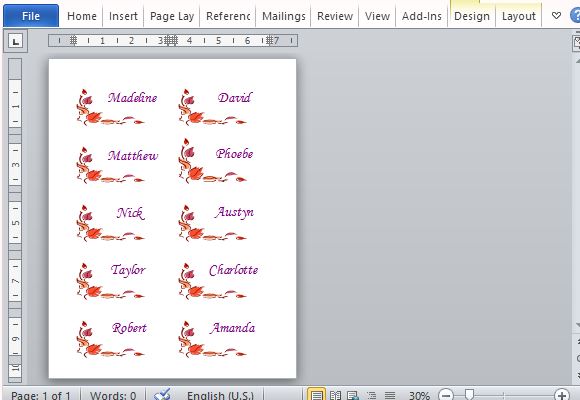 Instead of simple names written on a piece of paper, you can use this Thanksgiving Cards Maker Template to go with your dinner's theme and make the occasion even more memorable. Because it is in Word, you can easily edit the sample names in the place cards and type in your own guest's name. You can print ten place cards sized 3-1/2″ x 2″ each in a standard letter sized paper. This template is also compatible with Avery 8371, 8871, and 5371.
Easily Customize for Any Event, Intimate or Grand
This template is unmistakably designed for Thanksgiving, which is also celebrated during the fall season. The template features autumn leaves in orange, red and brown hues. These leaves serve as a border on one side of each place card, framing the name in the middle.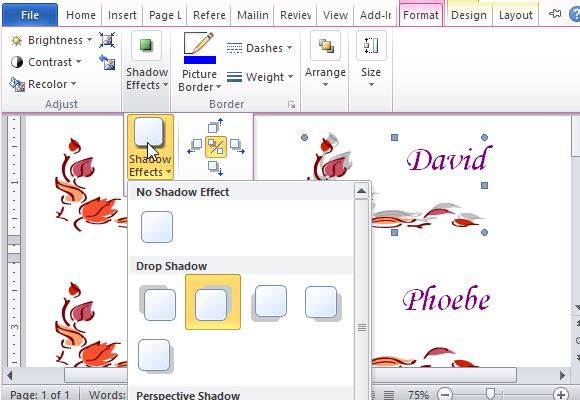 The design of this template makes it perfect not only for Thanksgiving but also for Halloween and other dinners or occasions held during the fall season. It can be used for small, intimate dinners or in big events, even in weddings, birthdays, anniversaries, and company parties.
Update:
Unfortunately, this template has been removed by Microsoft. You can download an alternative place card template for Word via the link given below.
Go to Download Thanksgiving Place Cards Maker Template for Word (Alternative Template)