Receiving an unexpected gift can be one of the best feelings in the world. It means that someone cares or that someone thinks about you on a special day or any given day. And when you receive a gift, etiquette requires that you send out a thank you note or thank you card in return. This gesture dates back for many decades and although technology allows us to easily send our appreciation via text message, instant message, email or social media, nothing beats the thought and extra effort of a thank you card.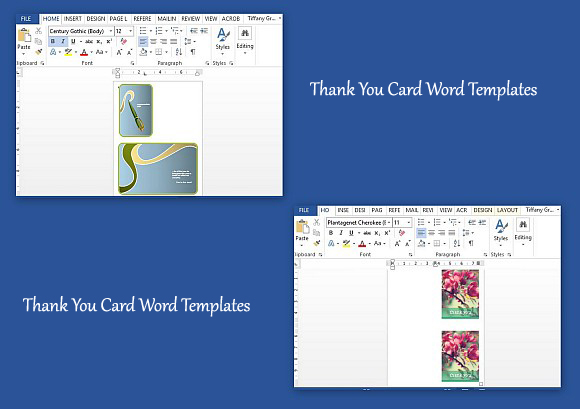 The Thank You Card Word Templates below can help you to easily send out one to many more thank you cards for any occasion. These thank you card free Office templates are specially designed to be simple, elegant, yet still beautiful, allowing you to send your heartfelt appreciation for a received gift, help or good gesture.
As Personal as a Handwritten Note
This Administrative Thank You Card Word Template is simple yet elegant enough to be used for corporate, academic, or personal thank yous. It has a handwritten theme with an image of a pen making swirl marks on the card.
With this thank you card template, you can easily make your recipient feel appreciated whether you use the premade text or make your own personalized message. This is great for thanking donors for your fundraising event or your guests for giving you wedding gifts.
It has a formal presentation design that fits a folded standard letter-sized board paper or card paper.
Go to Download Administrative Thank You Card Word Template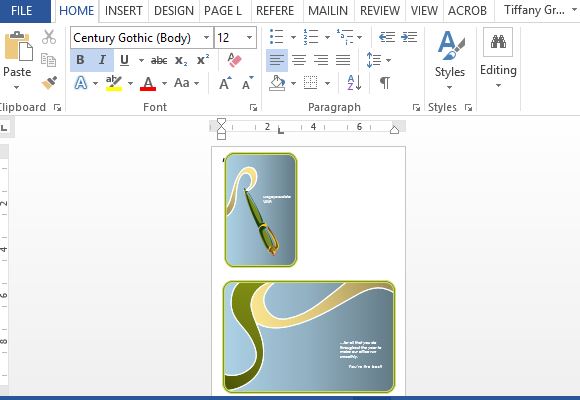 Thank You Flowers in a Card
You can show your appreciation by sending flowers or you can send a card with flowers. Either way, you can be sure that your friend, colleague, loved one, boss, or backer will feel your appreciation.
You can also use this Flower Themed Thank You Card Word Template, which has a bright and pretty image of pink flowers. With this template, you don't have to buy dozens of flowers for your dozens of event guests or your employees. You can send your thank you using this card template.
Its design is simple, and you can find that there is enough space for you to even type in your most personalized thank you. If you want to add a more personalized touch, you can print the cards on a board or stock paper and then hand-write your messages for each recipient.
Go to Download Flower Themed Thank You Card Word Template