A simple "Thank You" can mean a lot of things. It's always a good thing to express your appreciation for a job well done, a good deed, extra effort, a gift, or anything good. So when it comes to your audience, friends, family, guests, employees, and other people, it is always nice to say "Thank You" to them to make them feel special and appreciated.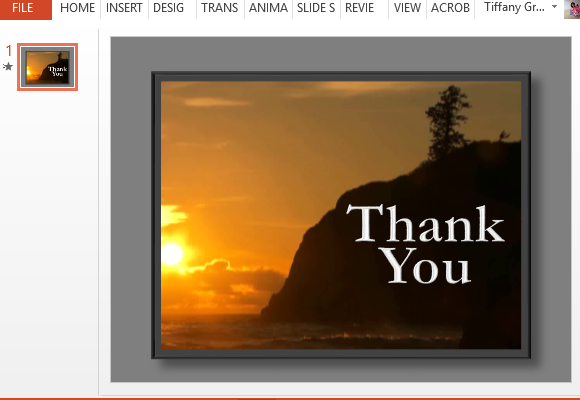 The Thank You Animation PowerPoint Template is the perfect template for you to use for any occasion if you want to show your appreciation to your audience. Whether you are presenting a personal slideshow or something on behalf of your company or organization, this template can definitely leave a lasting impression on your audience because of its beautiful video.
Having a video in any presentation just adds more interest to your slideshow. And even for a Thank You slide, a video shows that you are taking that extra step to thank your audience.
This template is also highly versatile because of its classic and elegant solid gray background, which goes well with any presentation theme or design. The Thank You Animation itself is elegantly framed in black and white, with a subtle shadow effect.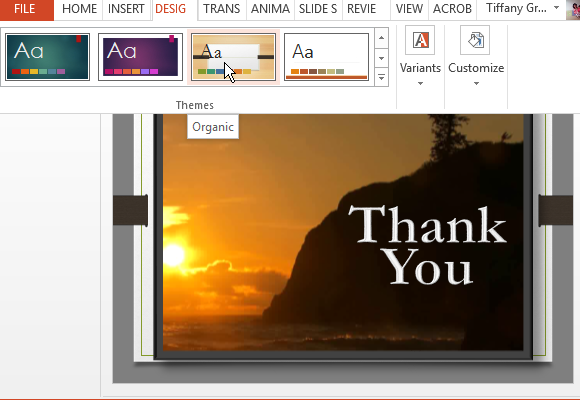 Meanwhile, the 26-second video itself looks professional and matches the elegance of the whole slide. It features waves lapping against the shore, with a cliff on the right-hand side, and beyond, the setting sun. The "Thank You" is strategically placed in the dark part of the video so that it can be clearly seen as it stands out from the video.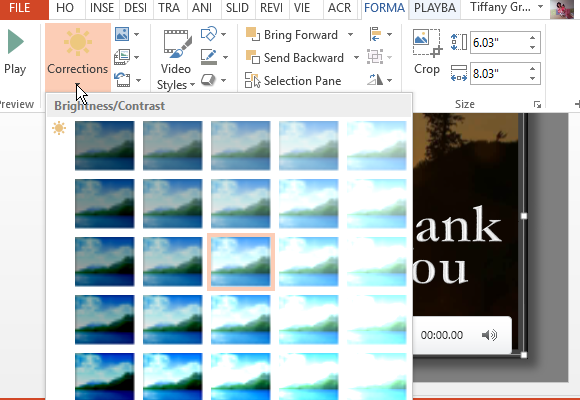 This template can be used standalone for an event, or you can add it to your existing slides to end your presentation. You can also customize the slide background to further match your own presentation. You can also add your company or organization logo to make the template yours and promote branding.