For a company to succeed, everyone should work together towards the same goal. Whatever their department, team or designation, they should work according to their different functions and duties. A well-managed organization allows each individual's strengths and weaknesses complete those of the other members' in an effort to maximize their potentials. Unique individuals working together as a team towards one goal will definitely lead the organization towards success.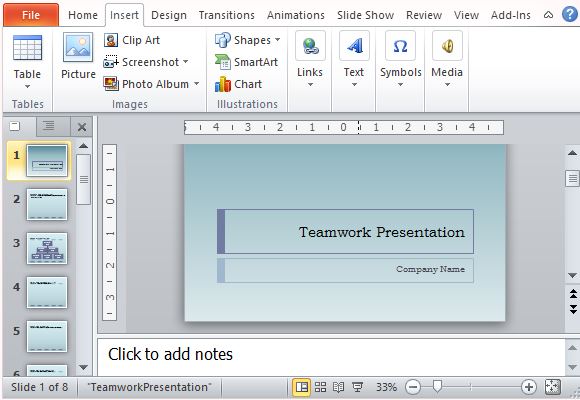 The Team Objectives PowerPoint Template is a template specially designed for empowering members of the organization to work as a team. This template can be used for highlighting the importance of teamwork and cooperation and their role in the success of the company as a whole. This template shows the team's roles, organizational structure, and team objectives.
Work Together as One
There are eight sample slides that make up this teamwork themed template. All of them contain the same blue design, with a light blue solid color background. The overall layout of this PowerPoint Template is minimalist, functional, clean and easy on the eyes. The design of each of the slides allows the audience to focus on the content rather than be overpowered by useless decorations and inappropriate animations.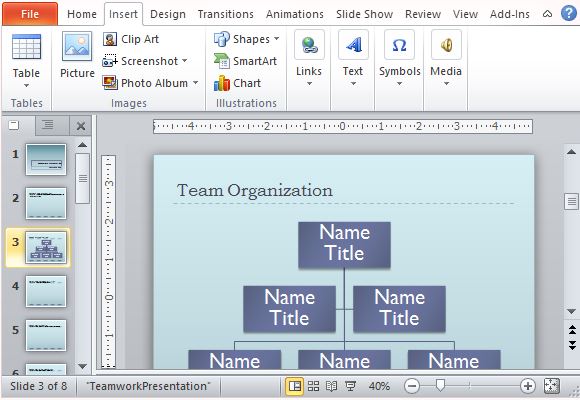 A remarkable feature of this concise template is the organizational structure that is built in with one slide. This makes it easy for you to outline the members of your team or company, therefore cutting your time exponentially compared to you creating a company diagram from scratch. This organizational structure will give your team members an idea of their roles and functions within your organization.
Empower Your Team
Aside from this organizational structure, the template also has other slide layouts to guide you in creating your own team objectives PowerPoint presentation. The template starts with the cover slide, followed by Purpose and Objectives, Roles & Responsibilities, Team Organization, Areas for Growth, Exercise, Team Building, Best Practices & Recommendations.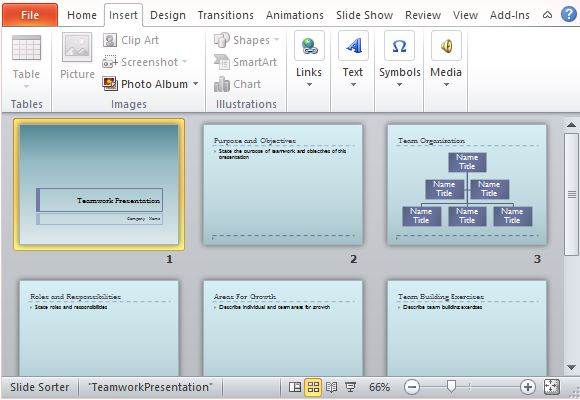 Each of these slide subtitles contain descriptions and guides that will help you formulate your own presentation to effectively motivate, empower and manage your team.