Creating projects and reports is part of every student's life. Each homework or research paper you make needs to be well-written and well-prepared in order for you to get a good grade and therefore get a good ranking in class. However, being part of the school band, college football team, or student council can leave you with not much time to actually focus on your academics. In cases like this, you need all the help you can get.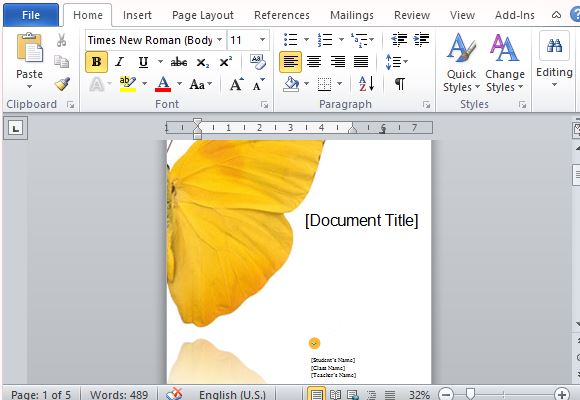 The midterms is coming and you have so many things to do–add them all to the fact that you have to submit a report for your biology class. If this seems familiar, then you know you need a Student Report Maker Template for Word. This type of student report template can help you create a well-prepared student report in minutes, so all you have to do is spend the bulk of your time on what really matters, which is the content.
This Student Report Maker Template for Word can help you compose a cohesive and impressive report about any subject in class, whether you are in grade school, middle school, high school, college, or even post-graduate. This template is professionally designed to be standard yet flexible.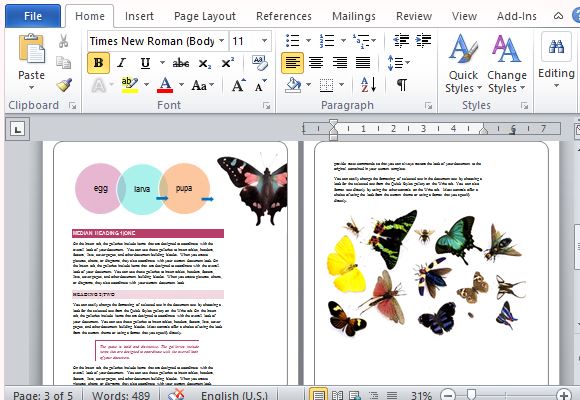 This education-themed template, contains five beautifully styled pages. It begins with an eye-catching title or cover page that contains an image of a yellow butterfly that takes up much of the white space. This automatically lends interest to your report without being too gaudy or overpowering. There is even adequate space for you to type in your Document Title. In the bottom part, you can type the Student's Name, Class, and Teacher's Name.
This cover page is followed by a Table of Contents which gives you or your instructor a preview of what is inside your report. This preformatted Table of Contents have page numbers that automatically update as you complete your report.
Next is the body of your student report. This contains clear headers, subheaders, quotes and emphasized text that all in all give your report a streamlined and functional look. Peppered within the pages are butterfly images that are the main theme of this template. There are images that depict the life cycle of butterflies, while some images are various species and colors of butterflies. Throughout the pages, you can see rounded edge square borders with page numbers to help you navigate through your report.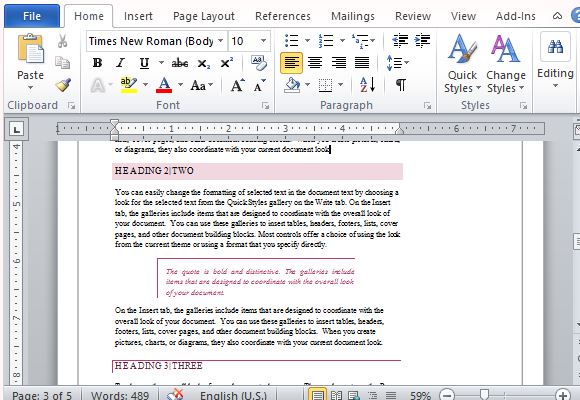 The template ends with a stylized bibliography that shows a sample of how citations should be made.