Being a student equates to dozens of assignments, pop quizzes, tests, projects, and reports. All these are required to show just how well you have learned the various lessons in class. Doing good in all these can mean high grades and success in your studies. And to help you ace, you would also need to create beautiful and impressive reports that can often make up a huge chunk of your grade.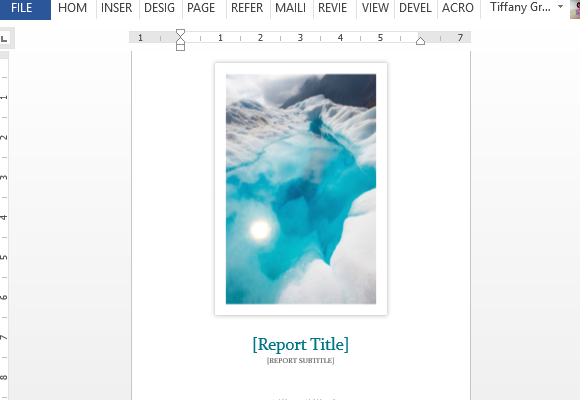 Reports are often tricky and tedious to do. They need to be jam-packed with all relevant information. They should also be well-organized and well-researched, originally written, and with the right citations. To help get started in creating impressive student reports, you can use free Office templates like this Student Report with Cover Photo Template for Word.
This student report with cover photo template is downloadable for free and can be used and reused for all your student report needs. Its versatile design is suitable for students of all levels and ages, regardless of subject.
The template contains a captivating image for the cover page. It is a clear, blue, frozen river which reflects the bright sun. This river is surrounded by glaciers and snow, making the cover page perfect for many report subjects such as geology, weather, science, environment, nature, and many more. However, if you have an entirely different topic, you can easily change the sample image with your own relevant image.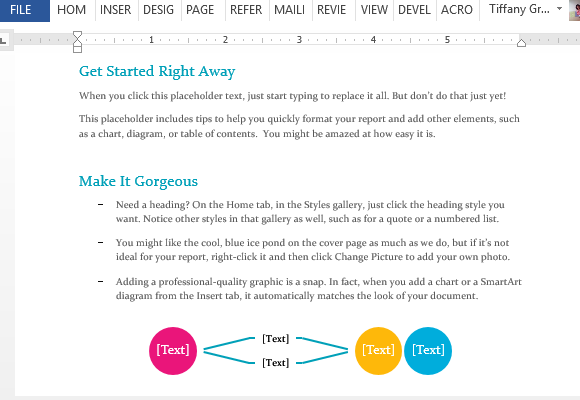 When you scroll down, you can just write report title and subtitle under your image. You can easily see this with the help of the text placeholders. There's also the student name, course name, and submission date placeholders which are at the very bottom of the cover page.
As you go to the inside pages, you will notice that the format and style is designed to look like a typical student report paper. There are headers, sub-headers, bulleted lists and numbered lists. You can easily see just how your very own report would look like with the help of the sample text. Just delete the sample text and replace it with your own. You can also add images and charts to your report, and it is easy to insert these in your report.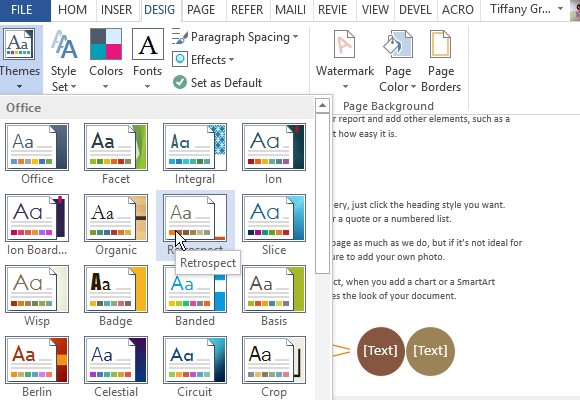 To customize your report, just go to the Design menu in the Ribbon and choose a theme, color scheme, style set, and many other customizable design elements.
Go to Download Student Report with Cover Photo Template for Word