Teaching is indeed a noble profession. From preschool until college, and even beyond that, teachers shape and fill the minds of their students to help equip them with the knowledge they need to pursue their careers and take on the world. However, a teacher's job doesn't end as soon as their students graduate. Teachers also guide their students to getting the jobs that they want to help give them the jumpstart to become professionals themselves.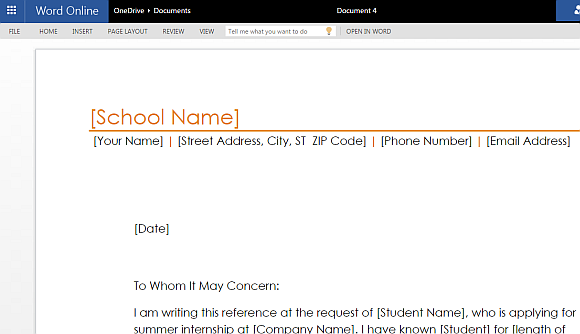 This is where reference letters are important for students, as this helps them the recommendation and push they need from no one else but their teachers, the ones who know their skill set and knowledge enough to say that they are perfect for a specific job. A Student Reference Letter from a teacher can help students land an entry-level job, get into an internship program, or simply start their dream careers. And if you are a teacher who wants to help graduating students  land their first jobs, this Student Reference Letter Template for Microsoft Word is the perfect and convenient companion.
If you are a teacher who needs to write dozens of recommendations at a time for their students, this academic template is heaven-sent. The template already contains all the information necessary for a professional and clearly written reference letter. To personalize it for each student, simply change all the necessary information in the auto-text indicated between square brackets. These include; the Date, Student Name, School Name, etc. Just follow the flow and the guide to complete your own reference letter.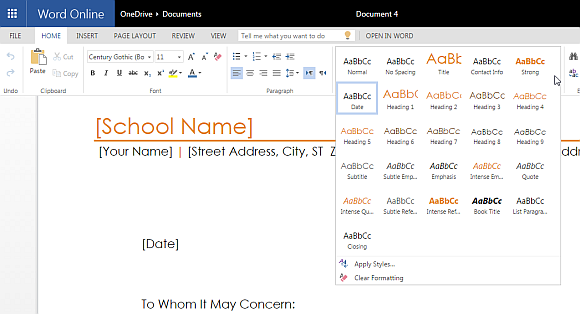 This Student Reference Letter Template for Microsoft Word can help ease the burden of teachers as they accomplish plenty of paperwork on a daily basis.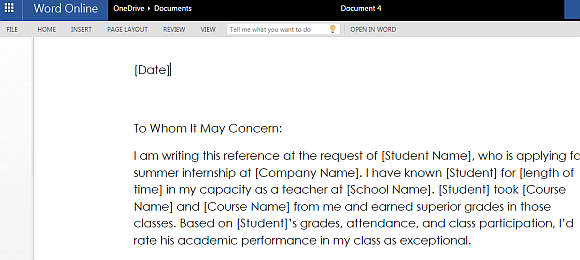 This template is simple, professional, reliable, and convenient. The fact that it is also in Word Online makes it easily accessible anytime and anywhere, especially because it can be opened through a browser using any computer or mobile device. It is also printer friendly and you have the option to save it in your computer and modify it from there.