Budget is important not only in business but also for household financial management. Having a budget and monitoring your expenses are important to ensure that you don't overspend. Aside from having a shopping list, you should also have a shopping cost calculator, which can allow you to calculate just how much you spend on your necessities.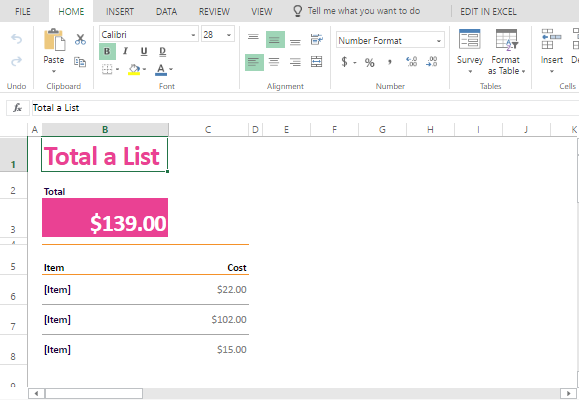 The Shopping Cost Calculator for Excel is a great tool that can help you be within budget each time you go shopping. It allows you to keep a list of all your needed shopping items as well as their prices. This Excel template is free and is a calculator tool that can be used not only by individuals but also by organizations or companies who need to make purchases while keeping a strict budget.
The template features a single Excel worksheet that is simple yet very reliable. There is a single table with two columns: one for the shopping item and the other for the cost. The layout and format are simple and fuss-free so you can get down to business without any hassle.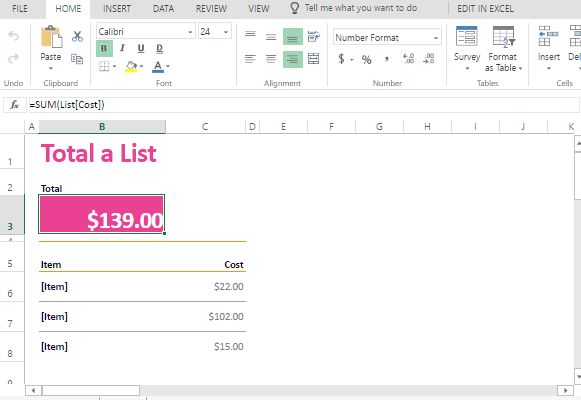 A wonderful feature of this shopping cost calculator is the automatic list total feature located at the very top of the list. It was created with built-in formula to automatically calculate the costs of your shopping list as you are making them. This way, you can see the costs in real time and can therefore better track your expense costs. This total is in bigger, bold text so it keeps you aware of your total shopping cost.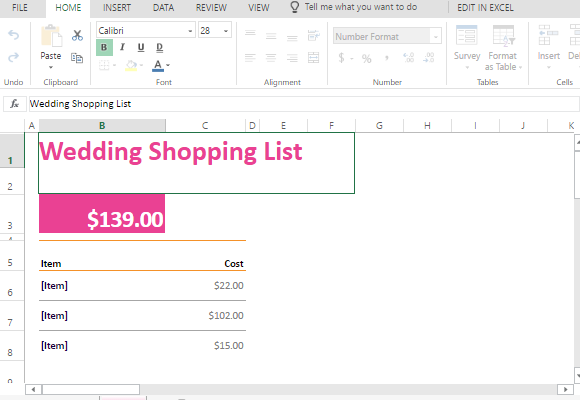 Since you can share this template and collaborate with your team or colleagues through OneDrive's sharing tools and cloud feature, you can work with other people on the list. You can enlist the help of friends, family, or colleagues in typing down what is needed for any event or project using this shopping cost calculator.