When creating a presentation, you have one goal in mind, and that is to shine. You need to stand out from the crowd and have your audience take notice and remain attentive to you so that what you are presenting will be seen, heard, understood, and remembered. So if you want to shine, you need a presentation that shines as well.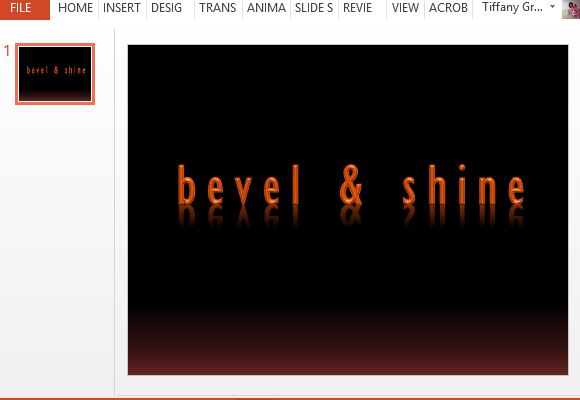 The Shiny Text PowerPoint Template is specially made to make your audience stop and really pay attention. This free PowerPoint template features a dark background with a subtle gradient effect at the bottom of the slide. However, the showstopper of this template is the shiny text itself, which is right across the center of the slide. This shiny text has a metallic look to it, thanks to the bevel and shiny gloss effect. For added drama and interest, the text also has a reflection effect at the bottom.
Shine and Stand Out
This shiny text template is designed to captivate your audience, making them glued to your presentation from start to finish. This template allows you not only to use visuals but to use text to also emphasize your point, introduce your titles and subtitles, as well as to leave a great impression to your audience.
This single template can be inserted to an already existing presentation, or you can build your presentation from this template by adding new slides. Either way, you can be sure that your presentation will always come out looking amazing.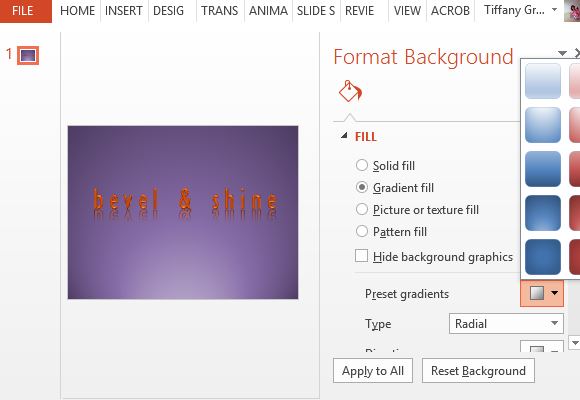 Use with Any Existing Presentation Theme
You can customize this slide template by changing the background, adding of modifying the background effects, and by changing the font and colors of the shiny text itself. This way, you can be sure that your shiny text slide will always match your presentation, whatever your theme is.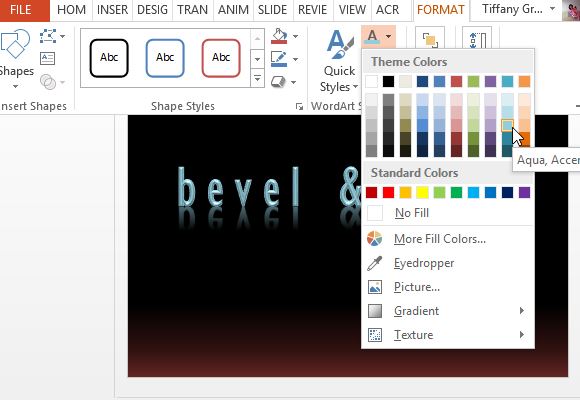 You can download this PowerPoint template via the direct link provided below.