Sometimes, design elements need not be stark, bold or loud to be seen as elegant and sophisticated. There are times when being understated evokes more drama and gives a better impression than any design. And this is true as well when it comes to PowerPoint presentations.
The Sheer Green and Blue PowerPoint Templates below are your perfect go-to templates if you are looking for something that is classy, subtle, and versatile.

Sheer and Subtle in Cool Green
For a fresh and clean-looking presentation that has no frills but is full of interesting features, you can use this green themed template. This Sheer Green Border PowerPoint Template is a widescreen template that features a border in various shades of green. The border is sheer, and creates a clean frame for your content on a very subtle green background.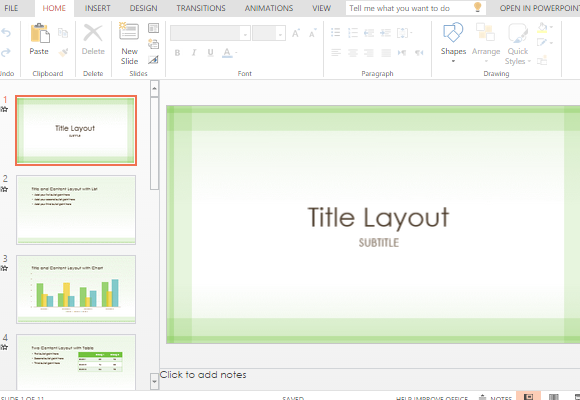 This template also has coordinating slides that are all pre-made so that you can focus more on creating your content instead of trying to make your slides look great. This template will take care of everything aesthetic as it provides different slide layouts with the same looks, ensuring that your whole presentation will be cohesive and professional, whatever content you put in: tables, images, charts, graphs, and diagrams.
This PowerPoint Online template can be further customized by adding your logo and slogan to the slides.
Go to Sheer Green Border PowerPoint Template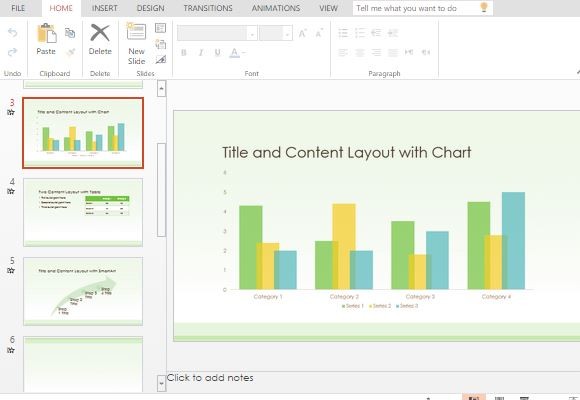 You Won't Go Blue in Sheer Blue
For something that is also refreshing in the eye while still providing maximum readability, this next template is perfect.
The Sheer Blue Frame Template for PowerPoint Online is a bright, light, and easy-to-use template for all types of presentations for business, education, or personal use.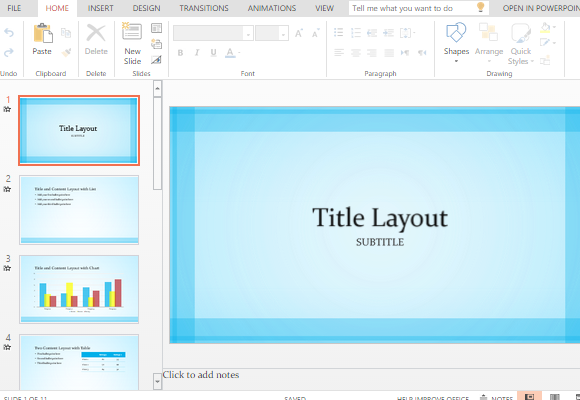 This template features a sheer blue border that gives it various blue hues while still providing enough space in the middle for all your content. The template also has different layout options so you can choose the slides that you need to concisely present your content.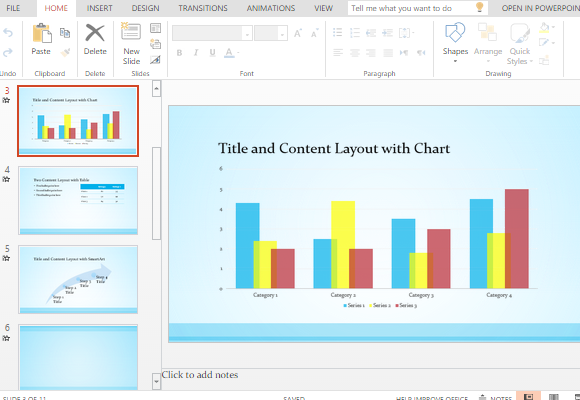 And because this template, as well as the one above, are in PowerPoint Online, you can make them your go-to templates anytime and anywhere. You can also access it using any browser through your mobile devices and through any computer.