As a student, being able to balance your activities with your homework and other school tasks is important. This is why you have to organize your schedule in order to keep track of all your activities and deliverables. This will help you be on top of your class whether it comes to your academics and extracurricular activities.
The School Project Task List Maker Template for Word is a convenient and helpful template that can make it easy for busy students to organize their schedule and keep track of their projects and assignments. This is especially helpful in group projects so students can track the tasks that they need to get done in order to successfully finish their projects with flying colors.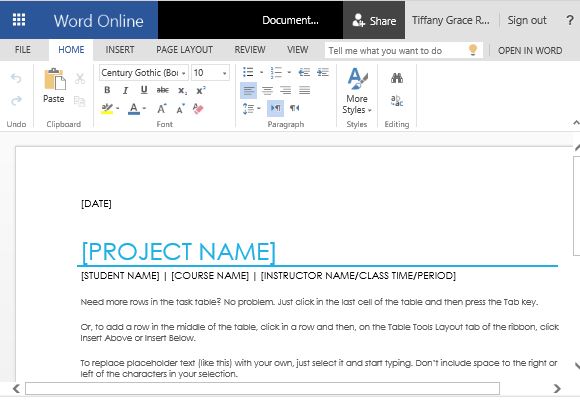 Get Great Grades
This template features a clean, bright and streamlined layout that allows you to see all the aspects of the template as well as easily find the information you are looking for. On the topmost part of the template is the Project Name and below, in small text, is the Student Name, Course Name, Instructor's Name or Class Time or Period.
Below these are sample text that give you further tips and instructions on how to furnish your own project task list. You can delete this and type your own descriptions.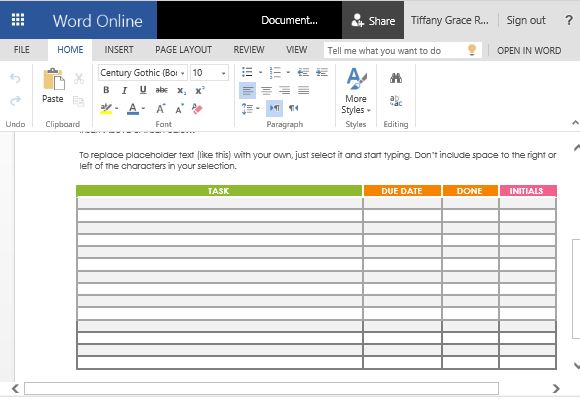 Monitor Project Tasks and Progress
Further below is a colorful table that allows you to organize information according to columns, such as Task, Deadline or Due Date, Status (Done), and Initials of the person responsible for the task. This easy to read and navigate format allows you to easily see how each task is coming along, and who is responsible for completing it. This free Office template also allows you to easily spot which tasks are completed and which ones are lagging behind schedule.
To add more rows on the tables, especially for big projects that may also need subtasks, you can easily insert rows. Just click on a row to highlight and right click; choose Insert and from here, choose where you want to insert the extra rows. If you also need to add more columns, such as for Notes and Descriptions, you can also do so by inserting more columns.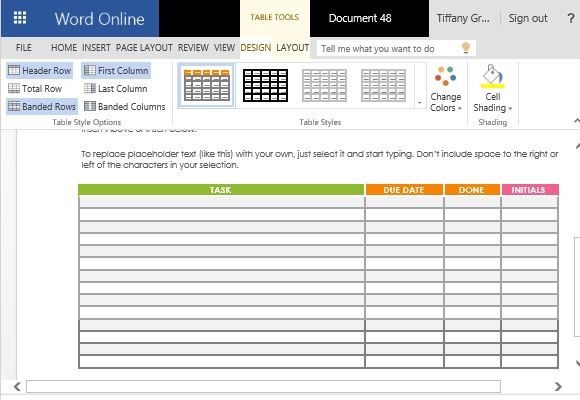 Because this template is in Word Online, you can conveniently share and update your project status with the rest of your group mates through sharing tools. You can also have them update the project task list so you will always be on top of the progress of your project.