Whether you are a teacher or professor, you may find yourself overwhelmed at times with many tasks and responsibilities when it comes to teaching and managing dozens of students. One of the tasks that you have to do is to keep track of your students' school attendance record on a daily basis.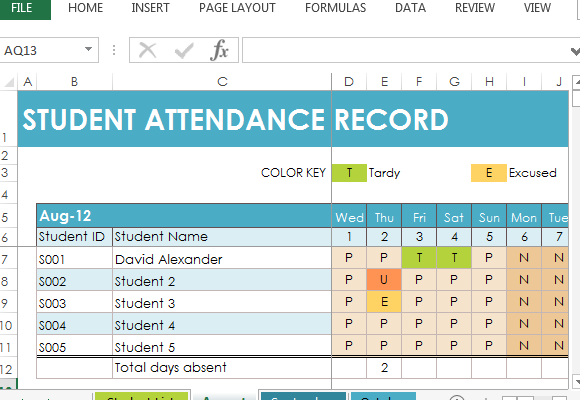 The School Attendance Record Excel Template is a free template that allows you all the convenience when it comes to monitoring your students' presence. Whether they are excused, late or absent for whatever reason, you can keep tabs of those without having to do a lot of manual work. This way, you can better concentrate on your other tasks, such as ensuring that your lessons are always fun and interesting.
This School Attendance Record Excel Template can be used from early school age like preschool, way up to college. The template helps you easily manage your students' attendance with a predesigned set of worksheets neatly organized into tabs. There's the Student List tab as well as tabs dedicated for each month of the school year.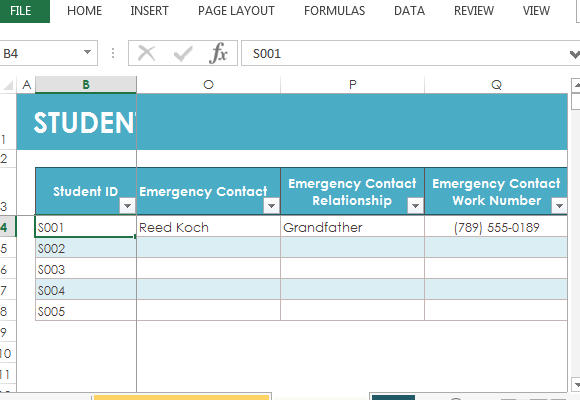 The Student List tab contains a table that is separated into columns for Student ID, Student Name, Gender, Birth Date, Parent or Guardian and their Phone Numbers, Emergency Contact Relationships and other relevant information.
Meanwhile, the other tabs are monthly worksheets that have the same formatting. Each contains a table for the days of the month and the list of students. There are also color codes for Tardy, Excused, Unexcused, Present, and No School. With this, you can easily see which student you have to be concerned about when it comes to attendance, and which students are doing well month on month.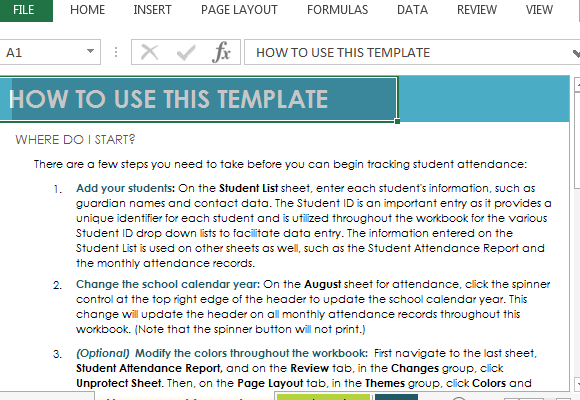 This Excel template can be stored in the cloud through Excel Online. Just log into your OneDrive account by opening the Office Online portal using your smartphone, tablet or computer. You can access your School Attendance Record anytime you need to update it.