Small businesses, as well as startups, should be able to keep a close track of their expenses as this can mean the difference between growth and bankruptcy. Just like any other business, you need to always be regularly updated and on top of your financial status, from income, expenses, and everything else in between. To ensure that your company is financially on the right track, you can use many expense management and tracking tools available as Excel templates.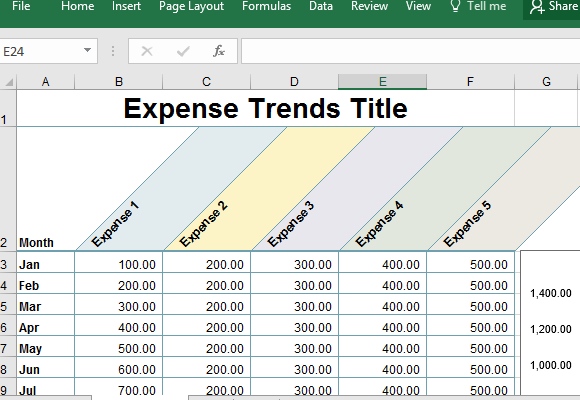 The Sample Business Expense Sheet for Excel is one such tool that can help you to know for sure just what your company spends on and just how much. This can help you see if you are actually over or under spending. Whatever the case is, having something to quantify your expenses and keep track of it can help you to better plan and budget your finances as well as your whole business operations.
Expense Sheet Template for Monthly Expenses
This expense sheet template for Excel, though professionally created and beautifully designed, is free to download and use not only for expense reports but for all other kinds of reports.
This template features a reliable, accurate, error-free, and easy-to-navigate yet complex set of worksheets. These worksheets work together so as to come up with dependable expense trends month-on-month. The Excel template contains various worksheet tabs that each have different functions. It starts with the Year Trends, which is actually the summary of all the monthly expenses. The succeeding tabs are the expense worksheets for each month, beginning with January.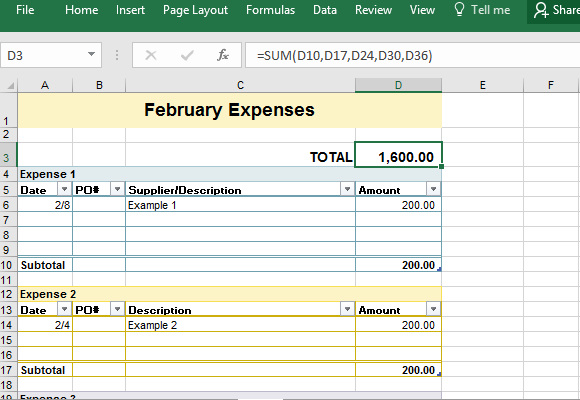 Easily View the Trends Using the Chart
Each of the monthly expense tabs show the expenses as divided into various expense categories. There are already sample categories that are universal and applicable to your company, whatever your industry is. However, you still have the option of customizing the categories to suit your special needs. The amounts are automatically summed up with built-in formula so your calculations are less prone to errors.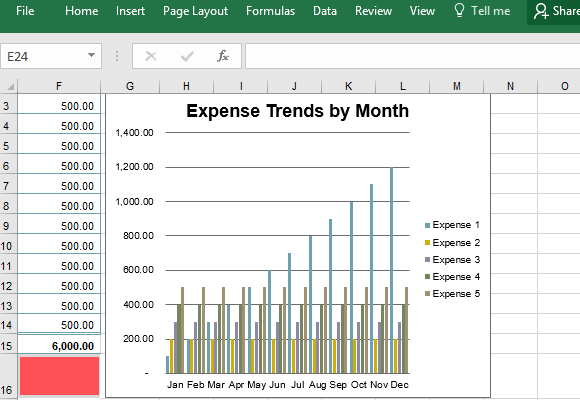 The Year Trends show the monthly summary and a line graph of the trends for each category on a monthly basis. This will allow you to see the trends of your expenses and expense categories, so you have a better chance of anticipating your expense needs and have better planning and budgeting in place.