In the age of mobile technology, where social media, instant messaging, and emails dominate remote conversations, the practice of RSVP may seem obsolete. However, many formal occasions still require RSVP as a proper show of courtesy to the hosts and as a practical guide for party planners and event coordinators to plan and execute the event more smoothly.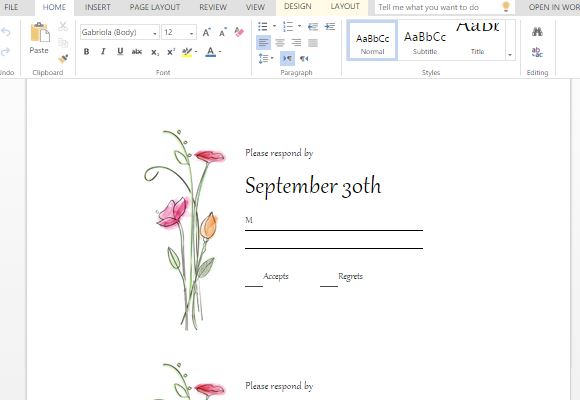 So if you are the host, a part planner, or an event coordinator who wants to make events more formal and elegant with a beautifully designed invitation, you would of course need to have an RSVP card that matches it. For this, the RSVP Card Template for Microsoft Word is a beautifully designed RSVP template that could go well with any invitation theme or event.
Bring Back the Old Tradition of RSVPs
With free Office templates like this RSVP card template, invited guests can let their hosts know if they will be present in the event, and if they are going to bring company. This is important for event planning, event management, or party planners so that the logistics of the event can be better planned depending on how many total guests will be attending. The plans, food, favors, and many other supplies of the event will be based on the finalized guest list, and having an RSVP card that goes with an invitation can help take care of that.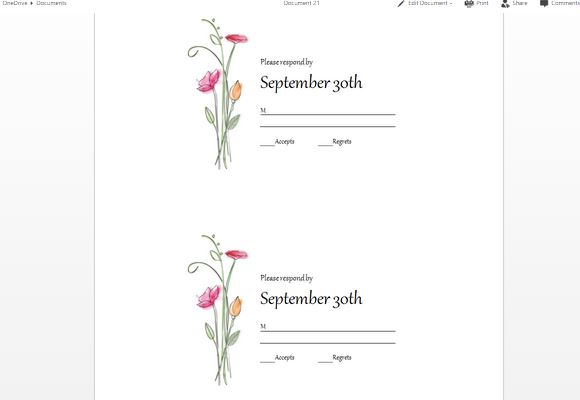 Even if there are social media messaging and notifications, as well as emails that your invited guests can use to let you know of their attendance, it is still necessary to have an RSVP in place to formalize attendance.
Easily Customize Your RSVP Card
This RSVP template has a white background and a flower image that can easily be modified to suit your own theme. It also has blank space for the response due date, invitation recipient, and the answer whether the guest will accept the invitation or will not be able to attend.
You can change the template by inserting your own image, changing or formatting the background, modifying the font styles, and utilizing color schemes that match your theme.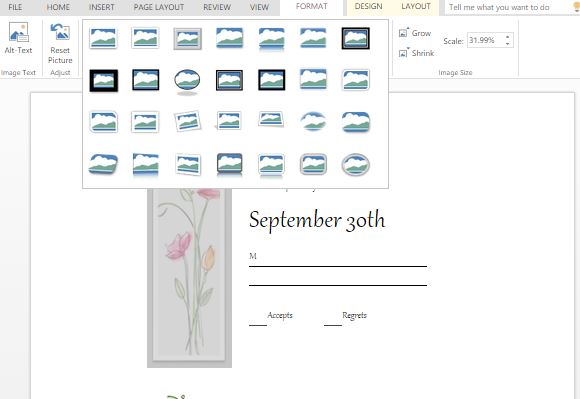 This RSVP template for Word can be used for weddings, anniversaries, birthdays, formal dinners, fundraising events, holiday events, and many more.