If you are looking for a place to rent, you may be surprised to find out that different landlords have different requirements before they accept you as a tenant. As a tenant, you will be living in your landlord's property, and a good, amiable professional relationship must be built by setting expectations and guidelines. Part of these are the requirements through a rental application that protect both the tenant and the landlord from any future liabilities.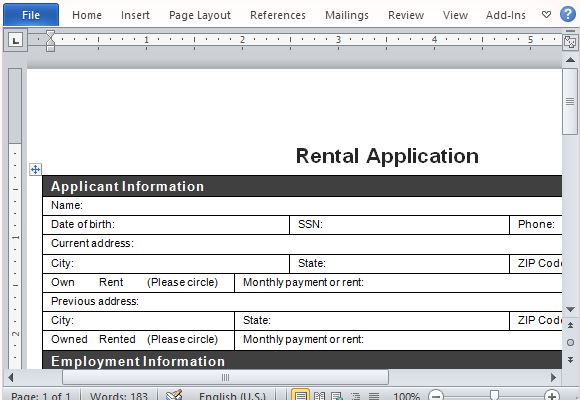 Protection for Both Parties
Aside from business and education templates, the Microsoft Office portal also offers a number of free forms such as rental templates for those who want to have a well-written and reliable legal document to protect themselves and their property. These contracts also define the responsibilities of both parties, the guidelines of renting, and the parameters of the contract itself.
The Rental Application Form for Word such as what you can see in the image below, is a form to be completed by a prospective tenant. Aside from pertinent details such as name, date of birth, current address, permanent address, and occupation, the template also asks for the prospect or applicant's social security number. This application form also asks for authorization from the applicant to allow the landlord to get a credit check.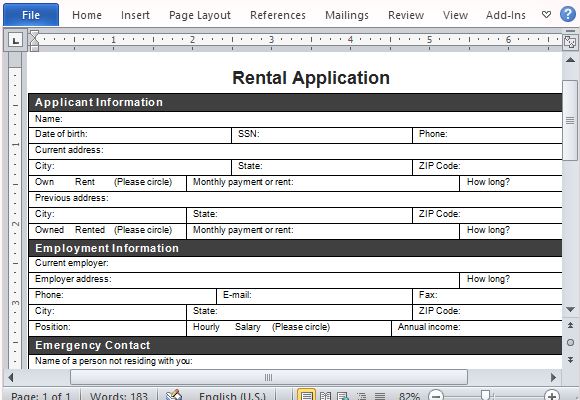 Check Background and Credentials
This free Rental Application Form for Word also allows the applicant to provide background information for the landlord to have an overview of the person's character and history. It also allows the tenant to see rental or home ownership background, giving the landlord a glimpse of the applicant's payment history and behavior with previous landlords'. With these information, the landlord will then know what to expect from the prospective tenant if ever they eventually sign a lease or rental contract. Once the landlord approves the application, both parties can then move into signing a rental agreement or contract and the tenant can now move into the property.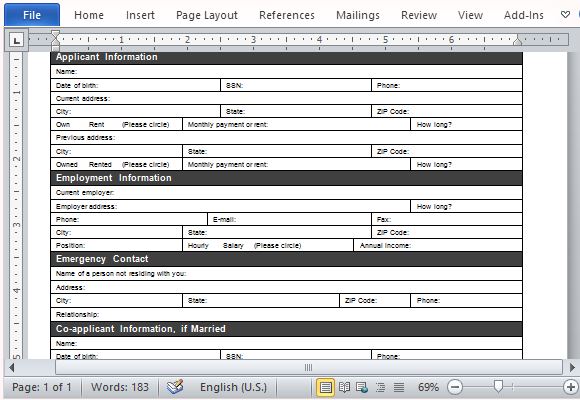 You can use this template with Microsoft Word 2007 and later versions.