Today, almost everything can be accessed through the Cloud. Even Microsoft's Office Templates can be accessed using any browser, through any mobile device or computer. Office templates such as those in PowerPoint can be easily and conveniently accessed as long as you have a OneDrive account. Thus, modifying, sharing, collaborating, and working in general is made so much more efficient.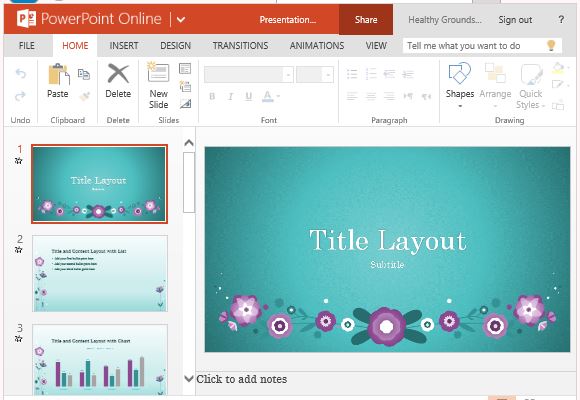 Many PowerPoint Online Templates, for example, make it easy for you to create stunning slideshows and share the product and even the whole creation process with your team and online audience. One such template is the one we will discuss in this article.
The Purple Flowers PowerPoint Template is a widescreen template that features vibrant vector flowers in various shades of purple, over a radial gradient teal background. The widescreen format beautifully displays the design and your presentation content so you can make the most out of the horizontal space. This also makes your whole presentation much clearer and more readable to your audience, even from afar.
This template features purple flowers of different sizes, and a cool-colored overall theme. It contains 10 slides that starts with a cover slide where your title can be set in the very middle of the presentation, with a subtitle or description below.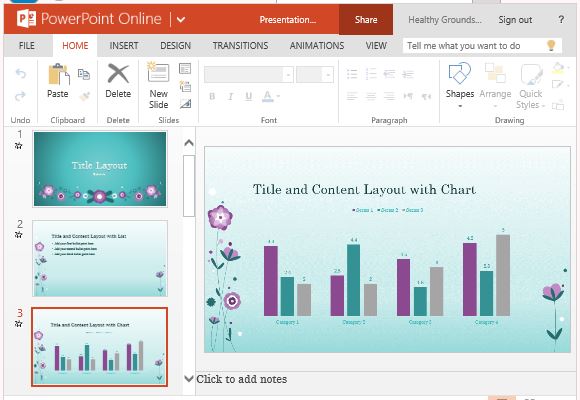 The inside slides, meanwhile, contain a lighter colored background with bright and tall purple flowers to serve as borders. These features make your content stand out even more, whether you have lines of text, lists, graphs, tables, charts or photos. You can duplicate, delete, or rearrange the preset slides to suit your own presentation. You can also add new slides and select from a wide array of other layout options.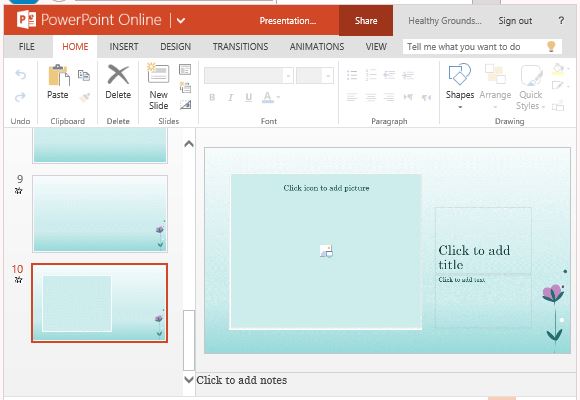 This purple flowers template is perfect as photo albums and even birthday or other even posters. It can also serve as invitations, greeting cards, scrapbooks or moodboards. Aside from these uses, the template can also come in handy for business plans, financial reports, marketing analysis, school presentations, research, motivational speeches, and more. It can be used for industries ranging in gaming, interior design, fashion, flower arrangement, baking or cake design, science, gardening, parenting, and so many more.