If you want to succeed with your project, it must be well-planned from the very beginning. All your activities must be scheduled and each phase must have a logical sequence. In addition, every activity must also be accounted for to save not only on money but also in terms of manpower and other resources.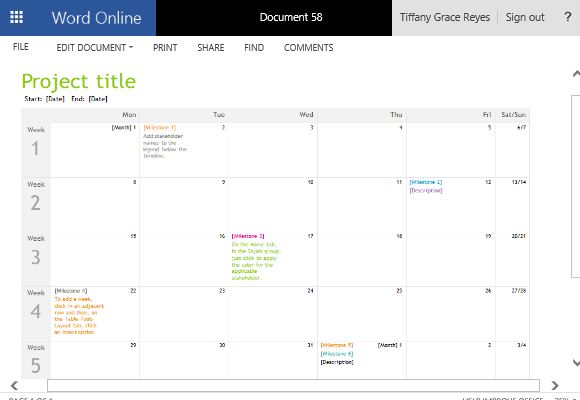 A project must also be planned chronologically so that progress is easy to track and any problems that may arise will be much easily anticipated, and therefore prevented. This is why a timeline is necessary for project planning and project management. A project timeline can help you and your team to map out the activities and specific tasks that are important in completing the project within a timeframe.
The Project Timeline Calendar Template for Word is a functional, reliable and clean-looking template for you to create a project timeline with your team. A timeline is also especially necessary to ensure that every task is time-bound, so that everyone involved in the project will be efficient with their time and resources. This also ensures that no detail in the project will be overlooked.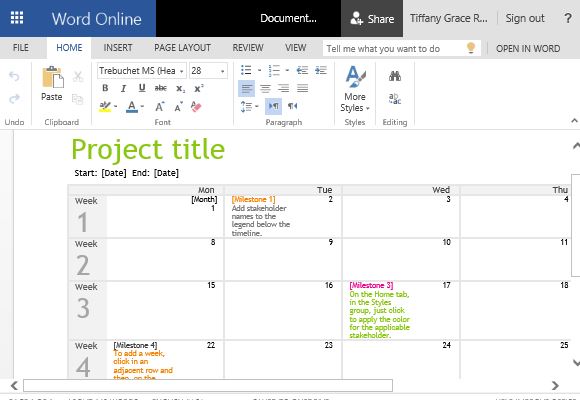 The project timeline template looks like a simple calendar at first glance. However, if you will look closely, you will see that this template is specifically designed for project planning. Using this template, project managers can be on top of a multi-team endeavor without missing a beat on the progress of each aspect of the project.
Unlike an ordinary calendar, this Word template starts the day of the first day of the project. Each week is separated to represent progress. Depending on your own project, you can add more weeks or delete some easily to suit your own project timeline and planning needs.
The template starts with the header where you can type your project title and then, under it, details about the project such as start and end dates. As for the project timeline itself, you can type the tasks and milestones of the project within the dates in the timeline.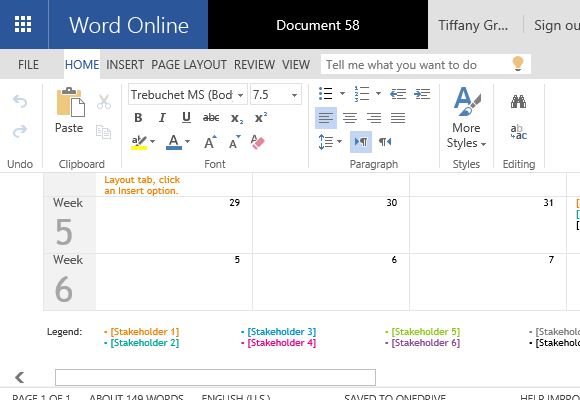 The template uses a color-coding system that allows you to assign stakeholders to various tasks and you can easily pinpoint accountability just by glancing at the timeline.