Whether big or small, projects should be kept track of. This is because projects should be done within set budgets and standards, as well as within a given time-frame. As a project manager, you should be able to keep track of your project's progress and present it in a comprehensive and detailed report for your colleagues, subordinates, supervisors, and bosses.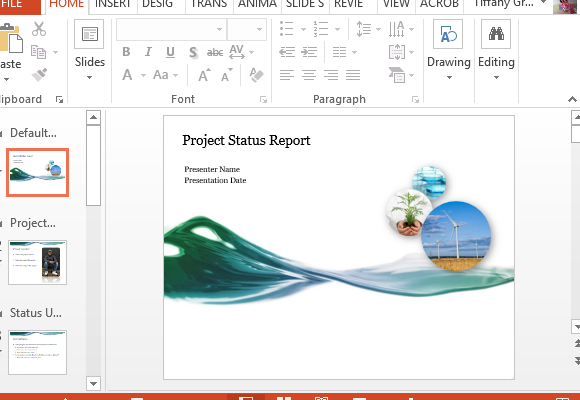 The Project Progress Report PowerPoint Template is a free progress report template that can help you create beautiful project progress reports for big or small projects. This template is not only free to download and use but also compatible with the latest and earlier versions of PowerPoint, easily allowing anyone with project progress report needs to use the template.
This PowerPoint template features an eye-catching and highly visual title slide that immediately shows to your audience a preview of what they can expect from your presentation. This is because the template contains images that you can exchange for your own status or project pictures. This title page also has a flowing liquid effect that resembles water, therefore symbolizing movement and dynamism. This flowing liquid effect is also present in the inside slides, serving as a border.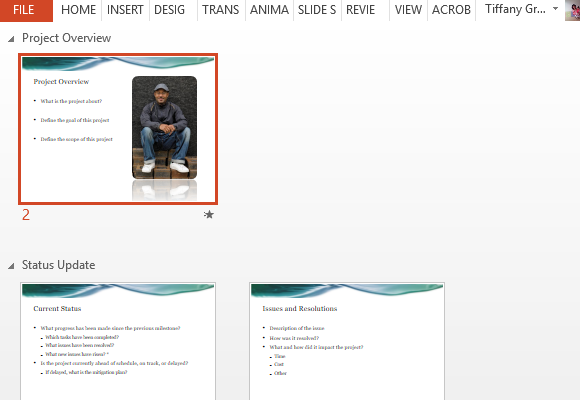 You can click on New Slide to populate a set of new slide layouts to add to the premade ones that come as you open the template. There are different layouts for all your presentation needs, allowing you to present tables, text, graphs, charts, images, timelines, diagrams, and other objects into your slides. This ensures that your slideshow is concise and visual, making your audience interested with every slide. There is also a blank slide that you can use to layout your own content according to how you would want your slide to look.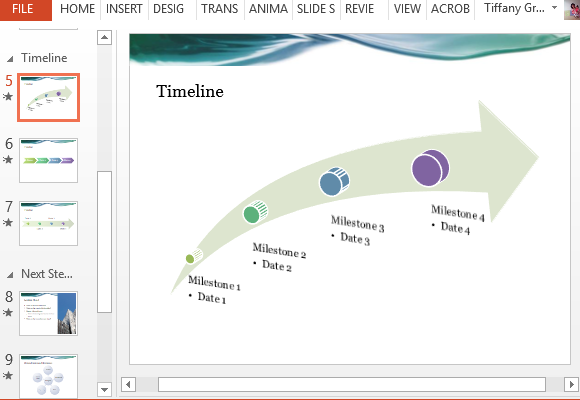 The template also has a guide to show you just what information you need to include in each slide, so it remains organized and clear. This also allows you to concentrate on important details better than when you are creating a project progress report from scratch.