Whether big or small, a project needs to have a wrap-up report, called a Project Post Mortem. This project post mortem is necessary for summarizing and concluding a project. It is also the last step a project manager needs to take before he and his team can finally say that a project is completed and successfully delivered.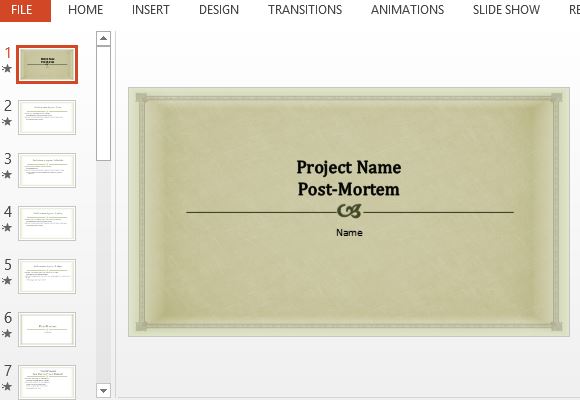 The Project Post Mortem Presentation Template for PowerPoint can help you create a comprehensive project post-mortem to report to your managers and colleagues. This presentation template can greatly help you formulate your project post mortem to describe the phases and activities within the project, whether it went smoothly, and whether it achieved its project goals.
Wrap Up Projects with a Beautiful Report
This template can help ease the burden of wrapping up one project and allow you to just sit back and relax as you prepare for another one. This is because this project post mortem template already provides you a guide that you can follow to create a professionally made report, cutting back your time in half compared to you making something from scratch.
There are 20 premade slides that are specially designed for project post mortem reports. Each slide has a header that neatly organizes the different parts of the report, such as Performance Against Goals, Performance Against Schedule, Performance against Quality, and Performance Against Budget.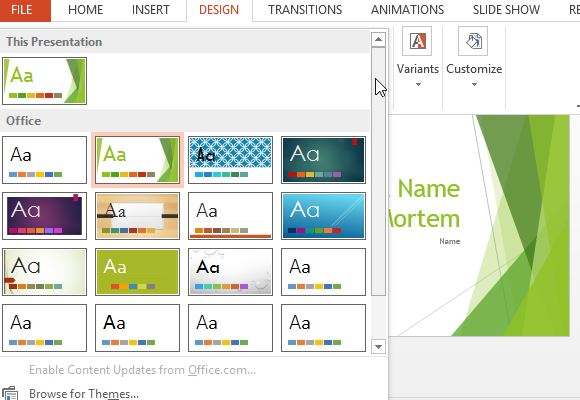 Evaluate Project Phases Against Goals
This template can help you create a comprehensive project post mortem so that you can also further evaluate how your project went, take the best practices and apply them to your other projects. This can also allow you to pinpoint where you may have gone wrong and address them on your next projects. This makes the template perfect for companies involved in construction, project management, advertising and marketing, science and technology, medicine and research, and many others.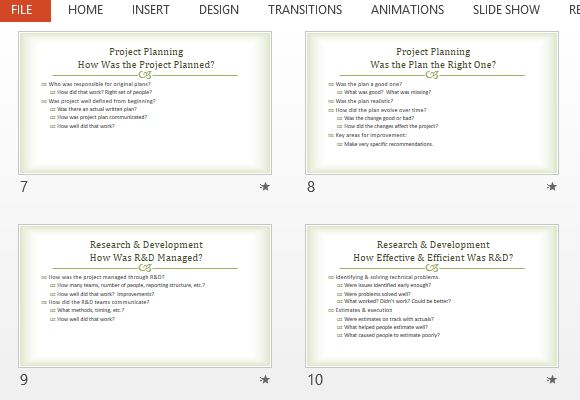 With this versatile and easily customizable project post-mortem template, you can just insert your logo or change the theme to suit your own brand identity or preference.
Go to Download Project Post Mortem Presentation Template for PowerPoint