As a project manager or someone who is part of a team, you might know how important having a plan is for your project. A project plan is crucial in defining the goals of the team as well as outlining the steps that are needed to be done in order to achieve these goals. From small projects to big ones, a project plan can help ensure that your project goes as planned within the given time-frame, and that all resources are maximized.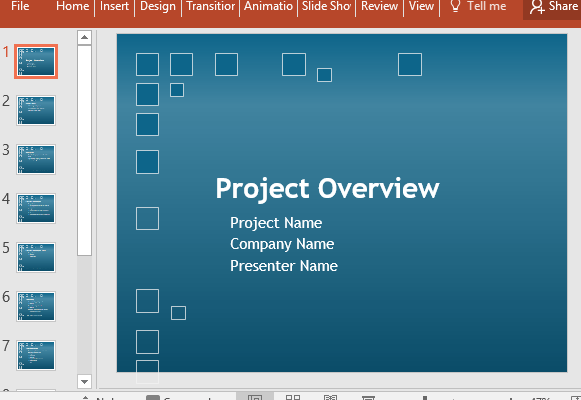 The Project Plan Maker PowerPoint Template is a great template that you can use for mapping out your project plan, so that you can ensure the success of whatever project you undertake. This PowerPoint presentation template is free and can provide you with all the things you need to present all your project plans to your team so that they can be guided and prepared.
This Project Plan Maker Template contains a step-by-step guide to help you create your own project plan. The guide comes in the form of sample text that outlines just what information you need to include in each of the organized slide headers.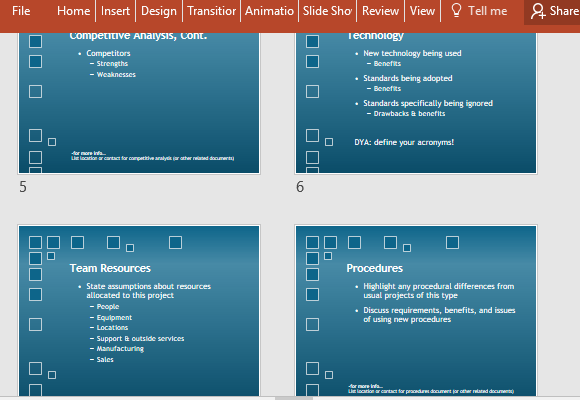 The template contains 11 predesigned slides that all contain the same modern theme. This template is in blue, making your project plan maker template look professional and impressive. The slides have a clean layout with differently-sized blue squares with white outlines scattered on one side to serve as a frame for the slides.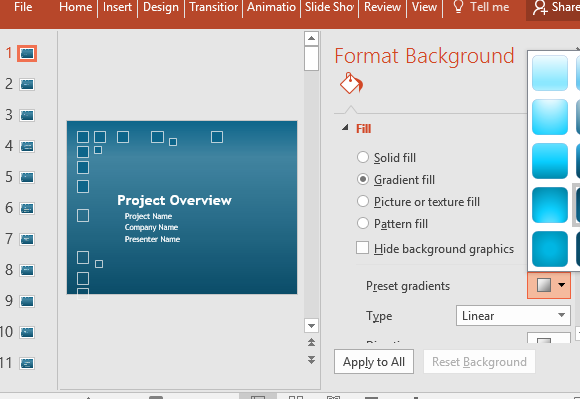 The template's slides are arranged to provide you a logical order for your project plan presentation. It starts with the title slide, which you can name as Project Overview. Then there are Project Goals, Description, Competitive Analysis, Technology or Methodology, Resources, Processes, Schedule, and many more. You can also add more slides as you need depending on your own project and team needs.
You can add your company or team logo on the template, as the slides provides enough space at the bottom for footers and other information you may want to include to customize your presentation. Aside from this, you can also change the theme by editing the background colors to match your preferences.