Job hunting can be tough. There will be dozens, if not hundreds of people who would want the job that you're applying for. So even if you apply, there is still no guarantee if you're going to get hired, as competition can be fierce. Therefore, in order to stand out and be noticed by your potential employer, you have to look the part.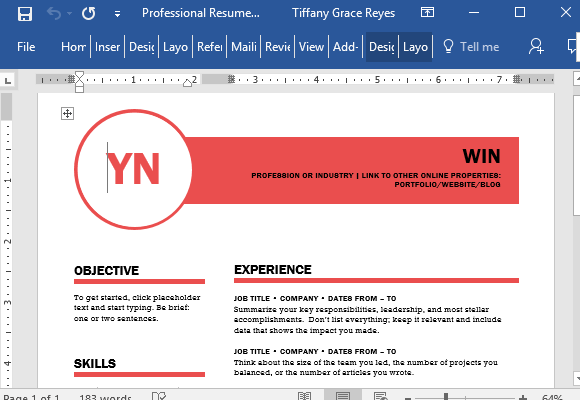 Stand Out and Be Hired
The Professional Resume Template for Word can be your template of choice for helping you make your career dreams come true. This Word template is modern, easy to customize, and can definitely make you stand out from the rest of other applicants. The template looks professional, compelling recruitment personnel to give it a closer look and maybe even help you get the job.
This professional resume template is free and you can easily make this your go-to template throughout your career as you go up the industry you belong in, or if ever you want to switch careers. The template features a polished look that definitely tells anyone looking for a hire that you are professional and detailed.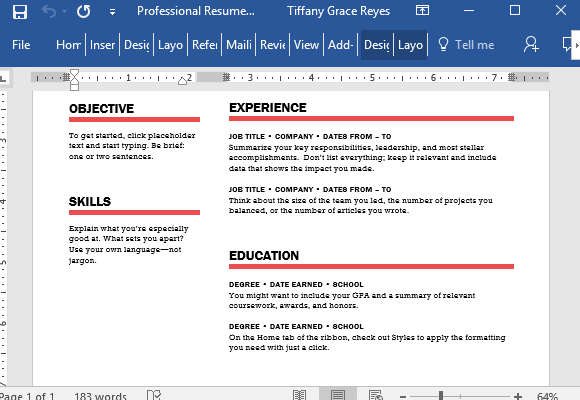 Create Professional Looking Resumes
With an eye-catching theme that effectively contrasts against the white background, the template also features your name as the first thing they will see. There's enough space for your name and your online contact information, making this template in vogue with current trends as you can easily share or upload this for potential employers to see online. There is also space for you to include your logo or picture.
The professional resume body itself is neatly divided into two columns to save space and allow recruiters to easily see all your relevant information in one page.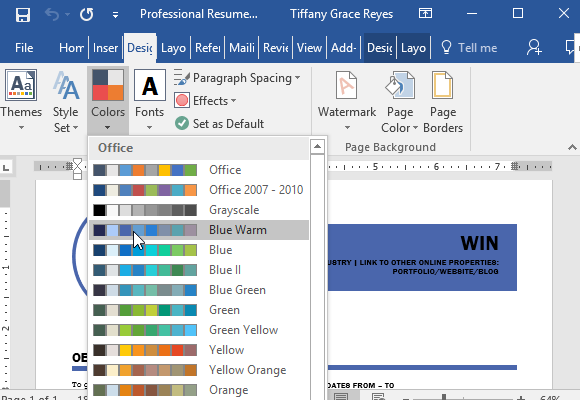 You can organize your information into Experience, Education, Objective for applying, Skills, and Volunteer Work. It's up to you to add more sections depending on how much experience, skills and awards you have but it's advisable to keep your resume concise and relevant.