Any business venture's success lies on having clear goals and equally clear ways on how to achieve them. This is where a business plan comes in. Like in any endeavor, a plan is necessary to ensure that you do not go off-track. Thus, a business plan can help you, your stakeholders and potential investors, have a road map for achieving growth and earning revenue.
For any entrepreneur, one of the first steps of launching a business is creating a business plan. The Microsoft portal offers many business plan templates that you can use to guide you in completing your own business plan. These free Office templates are helpful when you want to create professional-looking, clean, cohesive, and detailed document that you can present to investors and your organization.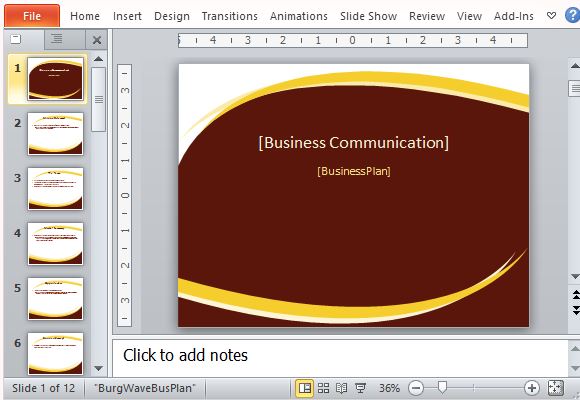 Create Professional Business Plans
The Professional Business Plan Template for PowerPoint is a PowerPoint template that can help you create a structured and well-organized business plan. It comes with an elegant theme that makes your business plan interesting and cohesive while still clearly displaying your important points.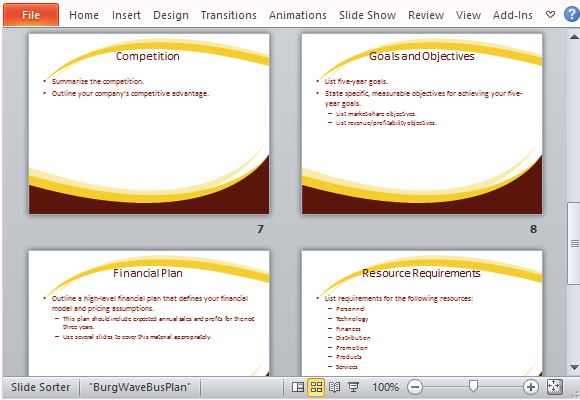 This professional business plan template can help you outline the important details of a standard business plan. It contains sections for your Mission Statement, Market Summary, Opportunities, Organizational Structure, Concepts, Goals, Competitors, Financial Plan, Resource Requirements, etc. Each slide contains their respective headers and descriptions that will guide you through the business plan.
Easily Customizable
Aside from already outlining for you the important components of a business plan, this Professional Business Plan Template also contains sample charts, tables, and graphs that you can exchange for your own. This will help you display your financial statements and sales projections.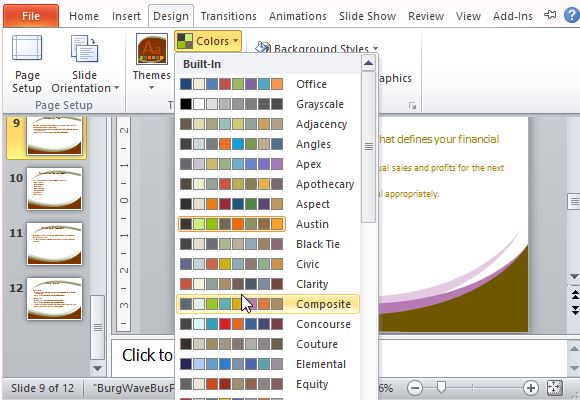 You can duplicate the slides and add more headers to add more topics specific to your own company. You can also customize the fonts, styles and themes to suit your company's brand and logo.
Go to Download Professional Business Plan Template for PowerPoint