Any event will not be a complete success when guests are under chaos. Whatever the event is, guests and attendees must have their rightful places in a room and at their tables so that everyone can have equal chances of enjoying the happenings. Organizing them and making sure they are taking care of is also another way of ensuring that they are appreciated for taking the time to come to your event.
The Printable Place Cards Template for Word is an awesome template that is elegant, sleek, stylish, and highly versatile for all kinds of events. Event organizers and planners will appreciate this template as it will definitely save them a lot of costs while still keeping up with the professional look of any event.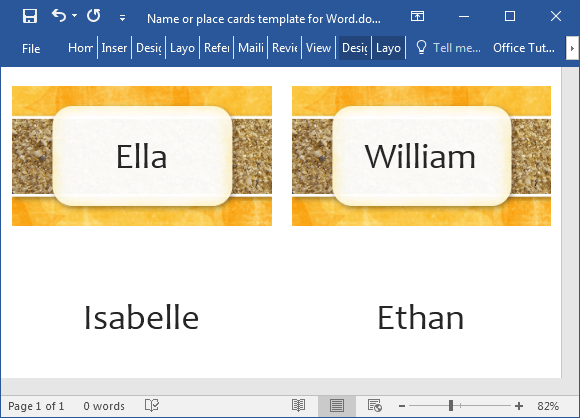 Compatible with most Word versions in use today, this template has all the fittings of a reliable place card: economical, convenient, and easily customizable. It is also free to download and print, with 10 place cards conveniently laid out on a standard sized paper. It has a wooden design that will look good on any table and chair. Among the two default designs, you can use either the plain white one or the ribbon-like wooden design, which is more prominent due to its colorful outlook. Either way, they ensure that your tables look great while doing its job in directing and organizing guests to their rightful places in the venue.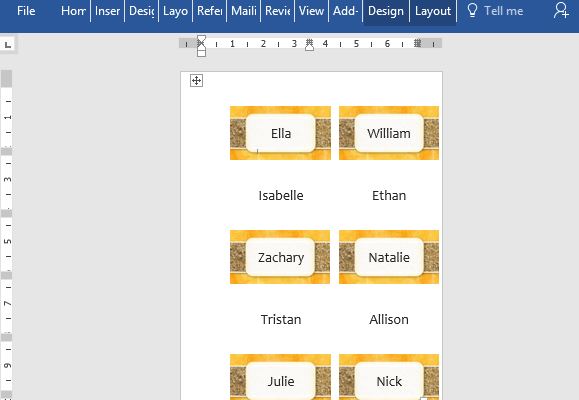 As you can see, the printable place cards already have names on each and you can just follow these guides and delete and type your own guest's names in each of the placeholders. You can also change the font style, colors, and size to suit your preferences.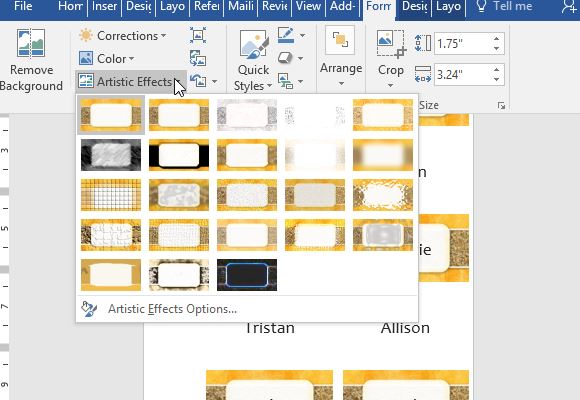 Using Corrections, Color, and Artistic Effects, you can also change the look of your placeholders to further match your event theme. This makes it a suitable and versatile printable place card template for any event, from something as colorful as a kid's party, to corporate events, to weddings and anniversaries.