There are a number of easy to use polling platforms which can make your life a lot easier when it comes to conducting Live polls during presentations. One of them is Hypersay. It is a web service which enables uploading your presentations to present them online and to conduct Live polls. In other words, you can present your PowerPoint presentations with interactive polls and engage your audience more effectively.

Sign up for Hypersay
You can start by signing up for Hypersay. You can use a LinkedIn, Facebook or Google account, as well as create an account using your email.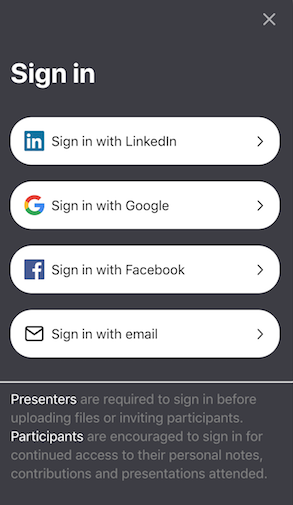 Import a Google Slides or PowerPoint Presentation
You can import a PowerPoint or Google Slides presentation to present your slides online. The uploaded slides will be rendered and you will be given the option to add a title and description for your presentation.

Conduct Polls & Quizzes
With Hypersay you can conduct a number of Live activities during presentations. These include; conducting polls to gather audience feedback, quizzes, open questions, and an audience Q&A wall for crowdsourcing questions.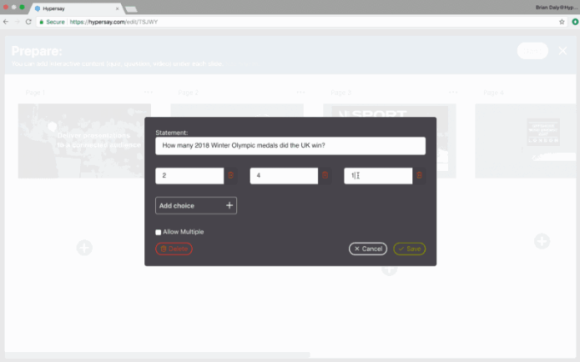 Connect with Audience after the Presentation
Other than getting details regarding what went on during the presentation with in-depth analytics; you can also use Hypersay to connect with your audience after the presentation.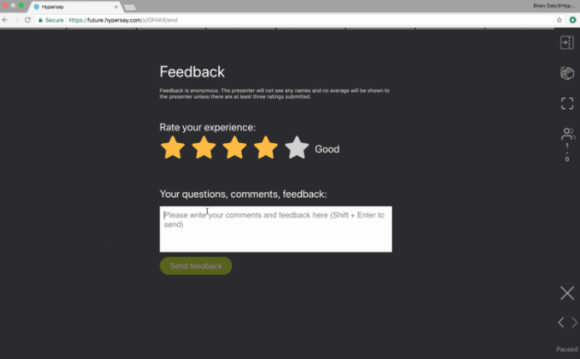 Hypersay in Less than 2 Minutes
You can learn all about Hypersay and how to use it by watching the introductory video below. This video explains all that you need to know about Hypersay in less than 2 minutes.
Hypersay is a great service for not only individuals but small and medium size businesses. Using Hypersay you can make your presentations more interactive, effectively engage your audience and ensure that you can take the impact of your presentation beyond the presentation day.
To present PowerPoint Presentations with interactive polls, check out Hypersay.
Go to Hypersay