The success of an event or project can usually be seen by how well it was executed. Some may be totally oblivious to the careful planning and thoughtful management that goes behind it. Little do they know that these events or projects took months, or even years, before it could take off and happen. Knowing all the man hours, hard work, effort, thought and many resources put into it can only make you appreciate a good execution even more.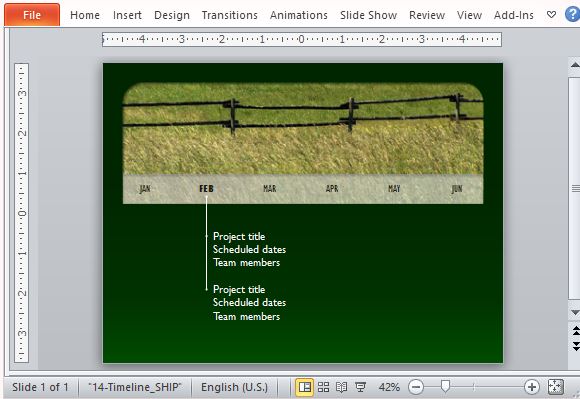 The PowerPoint Timeline Template with Grassy Field Animation is a beautiful and meaningful template that can help you show how you have planned to undertake a project, or what transpired during the months prior. This template shows an amazing timeline of events with a video, and in a seamless, elegant and professionally-looking manner.
Unique and Eye-Catching
This is among the many free Office templates for making PowerPoint Timelines with an eye-catching and unique design. It displays a timeline in one convenient slide with a background of a grassy field that moves along with the breeze. This video creates a meaningful imagery to the timeline, as it shows the passing of time and how nature smoothly moves along. This video can be compared to the project you are mapping the timeline for, as you will seamlessly create and connect events that make your project a success.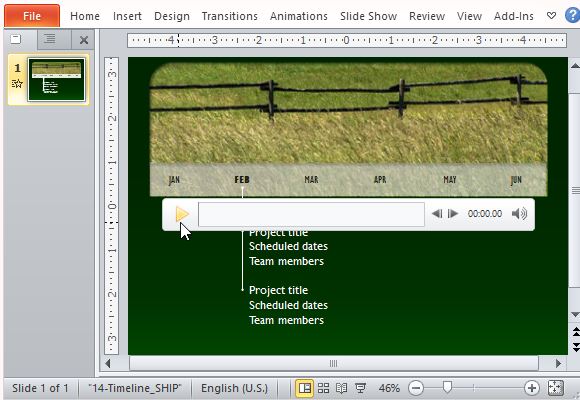 Perfect Timeline Template
This animated timeline template for PowerPoint can stand as it is. You can also copy and paste it to an existing presentation, or add more slides to it. You can easily edit the timeline and customize its design according to your own theme and preferences. The template contains notes that you can easily follow to also reproduce the effect and animation of the timeline.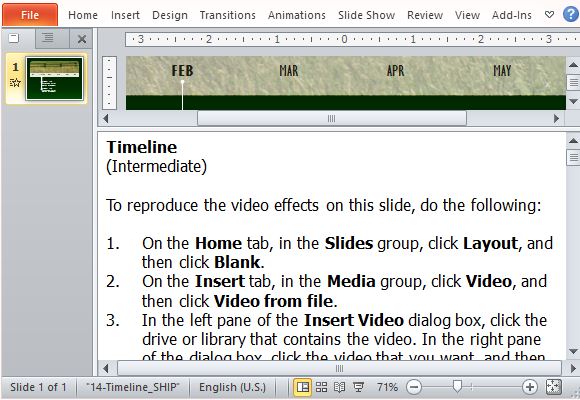 This template is suitable for creating historical timelines, planning timeframes, chronologically listing project tasks, and many more. You can use this template to portray timelines in history, science, technology, or even personal timelines. This will be useful not only for business but also for school and academics because of its standard design and versatility.
Go to Download PowerPoint Timeline Template With Grassy Field Animation