Every effective presentation has a set of organized and interrelated information that is all revolving around one main topic. This keeps the presentation sleek and interesting while avoiding any potential for confusion or misunderstanding. So if you are looking for a presentation template that can turn the spotlight to your main topic, you will find this PowerPoint Template for Main Event Presentations quite useful.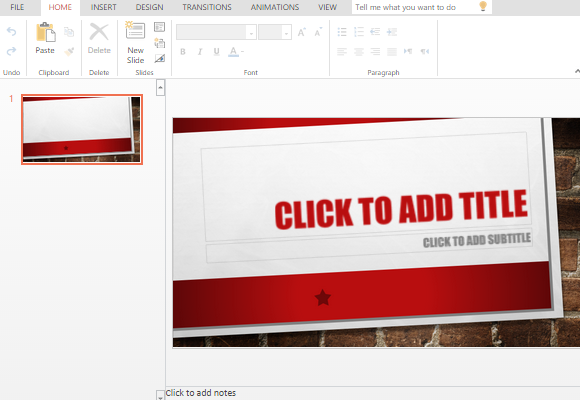 Main events are long-awaited performances, whether in sports or theater. Main events are something that the audience would wait and pay to witness. And if you want to give that all-important, long-awaited feel to your presentation, you can use this template.
This PowerPoint Template for Main Event Presentations has a white and deep red design that easily catches the eye of the audience. It is designed to look like a poster on a brick wall. In this template, the brick wall background has a very realistic effect, complementing the 3D and shadow effect of the poster theme of the template.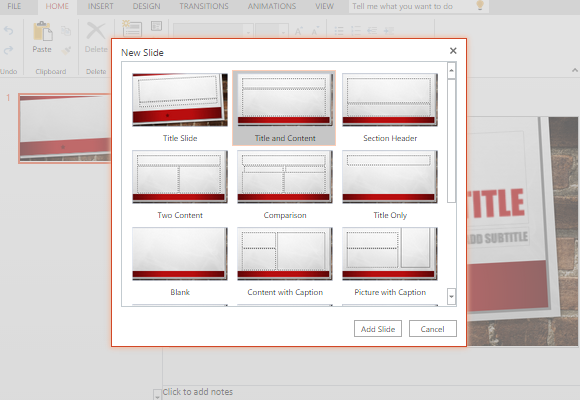 To start creating your own Main Event Presentation, just click on the New Slide option under the Home menu. From here, there are several slide layout options that you can choose from. Each of these layouts show you different ways you can present your content, as well as give you a convenient way to insert various items into your slides, such as tables, charts, graphs, diagrams, pictures, and more.
To customize the slides, you can format the background or add your logo or slogan to every slide as a footer. You can also customize further by modifying other design elements such as the font style as well as formatting the objects you will insert in the slides.
Being in PowerPoint Online also makes this Main Event template very convenient because you can access it online. You only need to open any browser. Hence, with this template, you can easily create a professional-looking and eye-catching presentation even when you are not on your desk.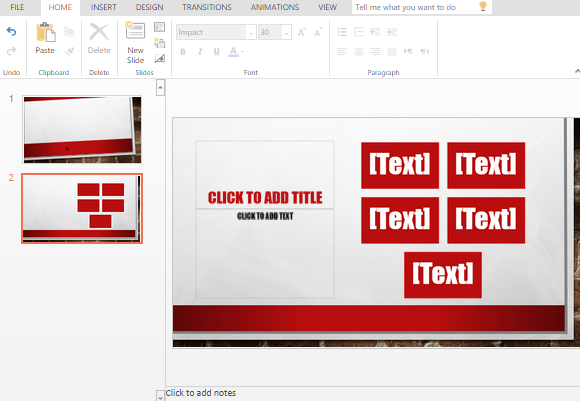 You can also work with a remote team as you collaborate on many main event presentations using this template.