Abstract PowerPoint templates can have a powerful impact on the audience. Mixing up simple text with powerful imagery can help convey your message more effectively to get the desired outcome. Here are some Powerful Abstract PowerPoint Templates that can help you create visually engaging presentations.
 1. Free Lights PowerPoint Template
This is an amazing presentation template with beautiful imagery of modern ceiling drum shades. You can make use of this generic presentation template for a number of topics such as motivational presentations and ones where you might be advocating for social change.
Go to Download Free Lights PowerPoint Template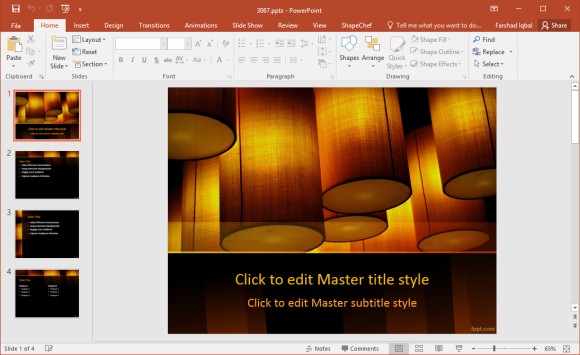 2. Free Playful PowerPoint Template
This template depicts a red and black shade over a brick wall, giving it an elegant background design. You can create a presentation on any topic using this template. This presentation deck contains five main slides.  Needless to say, you can edit the generic sample slides to change the layout to suit your needs.
Go to Download Free Playful PowerPoint Template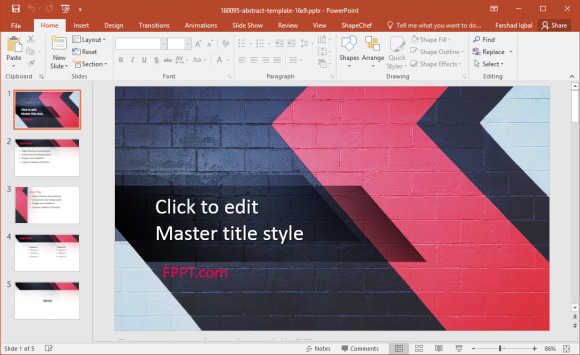 3. Free Hecate PowerPoint Template
Another abstract background template; this presentation deck has a crystal like bluish design with shades of orange and some black color. The template has dark colors with white main body text. This abstract PowerPoint template might be more suitable for presentation data and stats, since the dark background can help engage the audience's focus on the main content.
Go to Download Free Hecate PowerPoint Template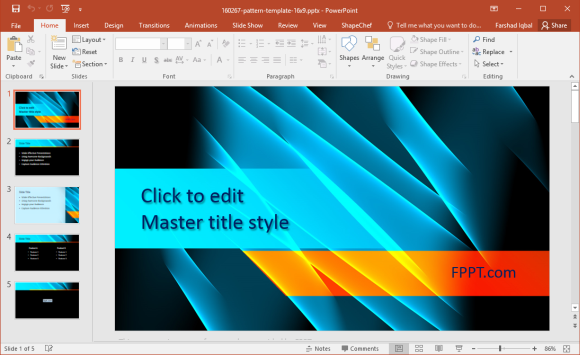 4. Free Dark Red PPT Template
This presentation template has a rather mysterious design with an image that looks like daylight at the break of dawn. You can also interpret the red color to present history, wars, revolutions, hope, etc. Moreover, the template can also be used for topics about philosophy, social change, and science.
Go to Download Free Dark Red PPT Template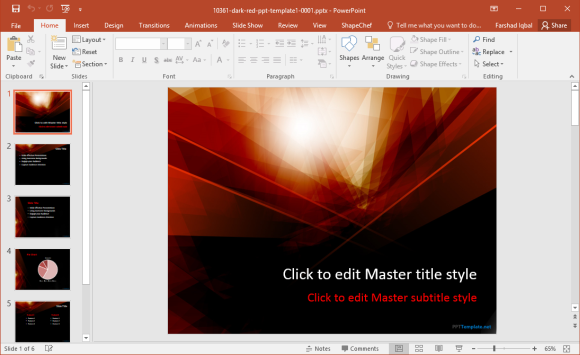 5. Free Dark Flower PowerPoint Template
The image of a purple tulip amidst the dark; emitting light that illuminates the screen is something special indeed. This template has a beautiful background that can help you grab the attention of your audience and make your added content more engaging.
Go to Download Free Dark Flower PowerPoint Templates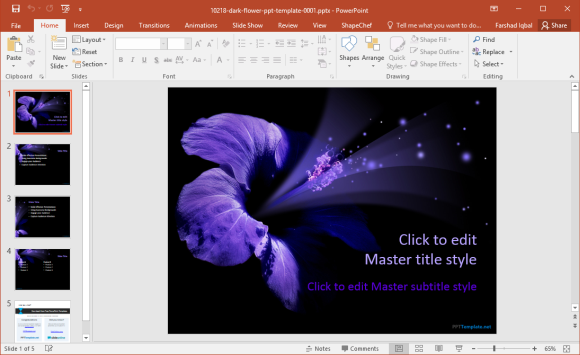 Having a powerful abstract slide deck at your disposal can be immensely helpful in creating slides that can be visually pleasing and also attention grabbing. The templates above can help you do just that.