A Power of Attorney is often used in dealings in business, legal matters, or private affairs, when one is asked to represent or act on behalf of another person, sometimes even against the wishes of that other person. A Power of Attorney is a written authorization and is commonly used in cases when a person, due to physical incapacity or some other reason, is unable to be present in the signing of a contract or agreement.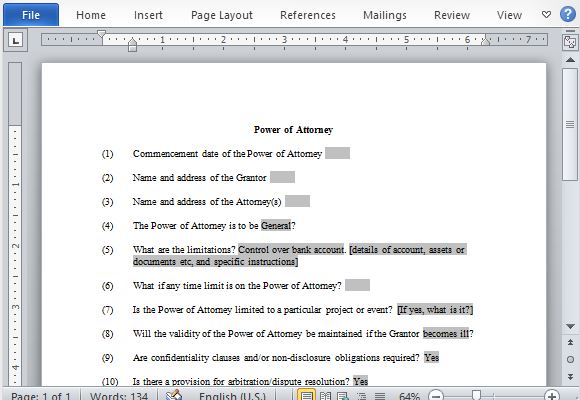 A Power of Attorney is a legal document and is therefore written in a specific and professional way. And because it is a written document expressly giving another person the power to represent you, or make crucial business or legal decisions for you, the document should be carefully written. A good Power of Attorney letter should have specific information and parameters on how much power or decision-making capabilities you allow your representative to have on your behalf. You can use free forms and samples or a good template to make your task easy.
The Power of Attorney Form for Word is a professionally designed template that you can download for free to help you furnish a well-prepared legal document. You can use this free Word Template to create a Power of Attorney for yourself or another person for representation in business, financial, legal, or other important matters.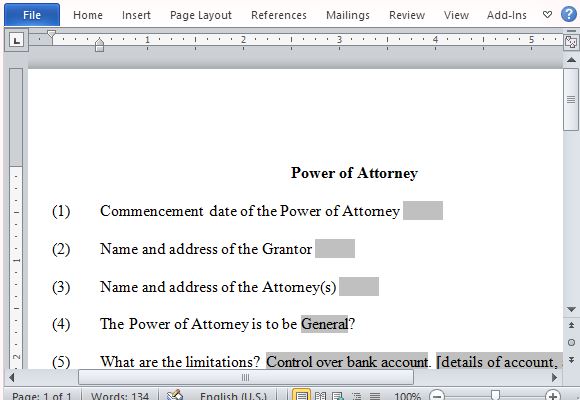 This Power of Attorney Form for Word allows you to complete your own clear, concise and detailed letter that contains all the information a standard POA should have. It also contains all the needed information to allow you to specify if it is a Special Power of Attorney or a Limited Power of Attorney.
It contains basic information like in any legal or business document, such as Commencement Date, Name of the Grantor, Address of the Grantor, as well as the Name and Address of the Attorney or Representative. The template also has adequate space for you to list specific information such as the Limitations of the POA when it comes to decision-making powers, representation, and duration. You can even dictate if the POA is limited to just a single project or event.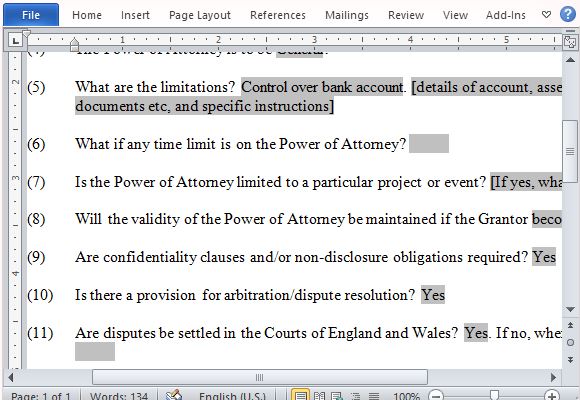 This template will also allow you to decide if the validity of the POA will be maintained if ever the Grantor becomes ill or deceased. Any confidentiality or non-disclosure requirements will also be stated.
Update:
This template is no longer available, you can download a range of other Power of Attorney Templates from the link given below.
Go to Download Power of Attorney Form Templates for Word (Alternative Link)