Every company has a hierarchy which ensures that everyone has their own job descriptions and that there is also a chain of command and responsibility to be exercised. Many companies display a hierarchy as an organizational chart, or org chart in short. This org chart is used and displayed in the offices themselves as well as on company profiles and websites.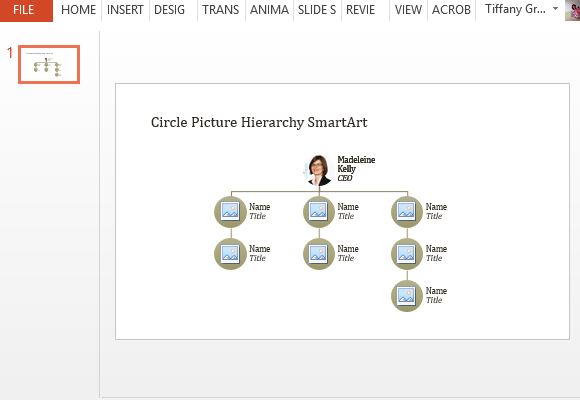 If you are tasked with creating an org chart for your company and you don't know where to start, then you can use this Picture Org Chart PowerPoint Template. This widescreen org chart template is perfect for those who have minimal to no graphic design background and those who have basic PowerPoint knowledge. Still, anyone who just wants to cut down the time in creating a professional-looking org chart to impress companies, clients, and competitors, can also use this template.
This Picture Org Chart PowerPoint Template is a free template that you can use anytime you need to whip out an org chart. This template has a simple white background and grey circle picture shapes interconnected by lines. This simple, elegant, and minimalist design makes it versatile so it is easy for you to use it for whatever purpose. It also goes well with any theme and design, whether modern, geometric, animated, artistic, nature-inspired, etc.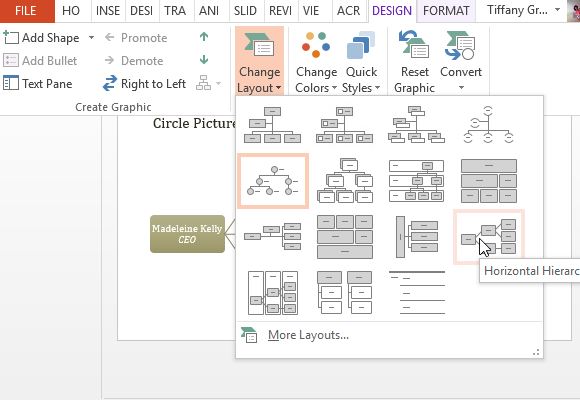 The template also has a sample photo and text, which contains the name and designation of employees. This gives you a preview of what your own org chart will look like once completed. You can delete and modify the sample image and text to replace with your own. From there, you can just click on each picture placeholder to insert photos from your own computer. You can also click on the text placeholder to type in your own information.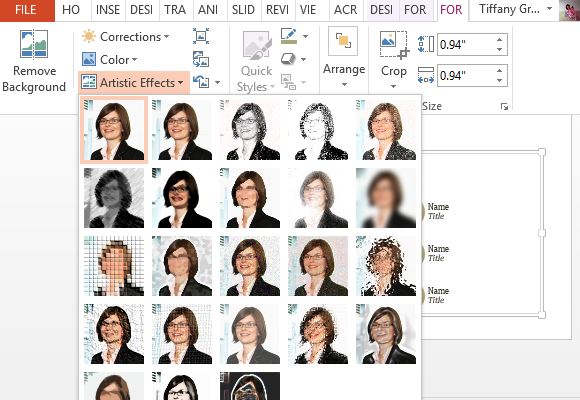 You can customize this org chart template by modifying the format and style of the shapes and lines themselves, as well as enhancing or retouching your photos. You can even apply artistic filters and effects on the photos, as well as add shadows, reflections, bevels, and even 3D effects.