When you conduct a presentation, your goal would most often be to instruct, inform, enlighten, convince, or even compel your audience. A really effective presentation can change your audience's perspective and drive them to act. Aside from being able to convincingly speak to your audience, you should also be able to create beautiful presentations that will effectively deliver your message.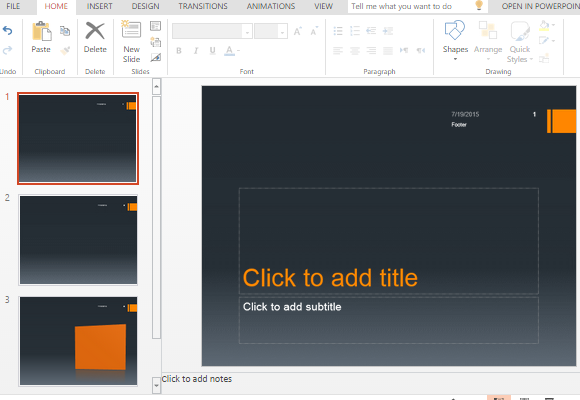 The Perspective PowerPoint Online Template is a powerful presentation template that features a dark to light gradient background with an orange accent. This dark sophisticated design with complementing bright accents convey to your audience that you are all about business.
This Perspective PowerPoint Template is general purpose, making it the perfect companion for creating presentations for school, work, or personal use. The dark grey background subtly shifts to a lighter color at the bottom, and this is set off by an orange header where the date, slide number, and presentation title can be placed. Meanwhile, the white body text also sets off the dark and bright interplay throughout the slides.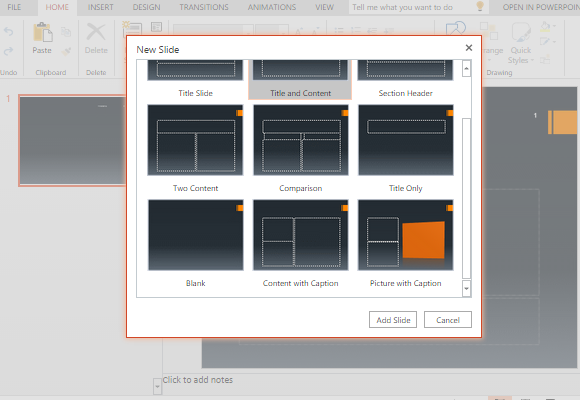 This free Office template also has other premade slides that will always give your presentation a put-together, professional look. As you click on the New Slide, you will see that there are different slide layouts to choose from to complete your Perspective slideshow.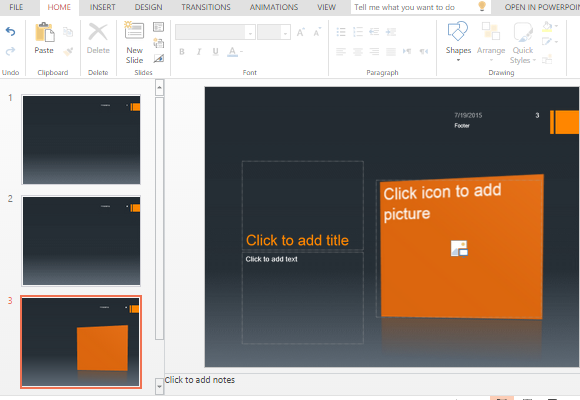 The template is in PowerPoint Online so it is easy to access the template and create any presentation even when you're not in your office or your desk. If you have started on your Perspective presentation in one place, like your office and want to continue it to your hotel room when you travel or even while you're on the way, you can save the template on the cloud so you can get back to it using your phone or laptop.