The holiday season is fast approaching, and before you know it's Christmas once again. Many are already making Christmas preparations, from creating their gift lists, planning their Christmas parties, and choosing their Christmas cards. If you're one of those who would rather prepare long before Christmas comes, instead of doing it all in a frenzied last-minute spree, then you'll find this next template very helpful. This Peas on Earth Christmas Template for PowerPoint puts a clever twist for the usual Christmas-themed presentations as it uses puns and surprises to make the slide memorable.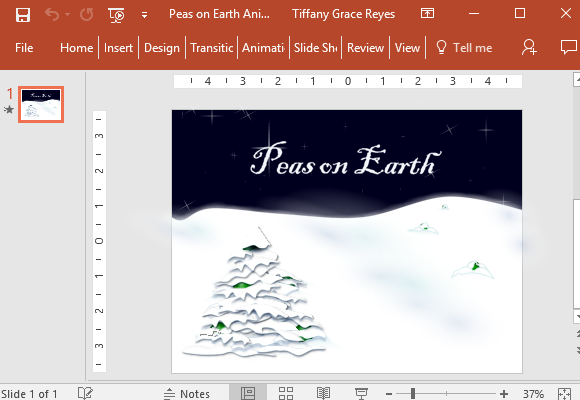 Fun and Pun Filled Christmas Presentations
This Peas on Earth Christmas Template for PowerPoint is great for injecting some humor and an unexpected element to your presentations. This template for PowerPoint is free to download and use many times.
This interesting and surprisingly clever template features a pun for the well-known phrase "Peace on Earth" and instead says; "Peas on Earth." At first, that is all you see as well as a snowy landscape and a snow-covered Christmas tree. But then you will see that there are animations on the slide to show that there are indeed peas in the tree, which at first would only look like green Christmas balls.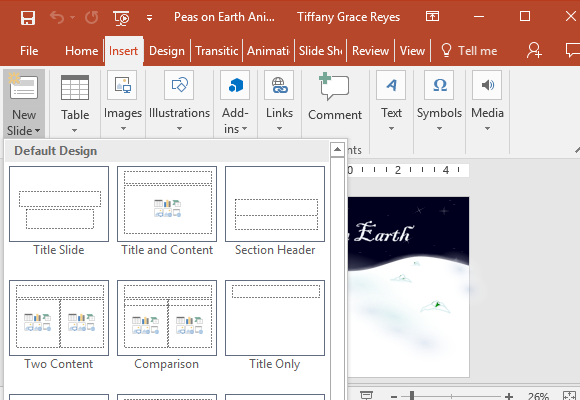 Quirky and Creative Design
Any beginner to advanced PowerPoint user can use this template. The template is not only perfect for Christmas-themed presentations, as even organizations, households, schools, classes, and companies can use the template for other presentation topics. As long as they are timely and done as the Christmas season approaches.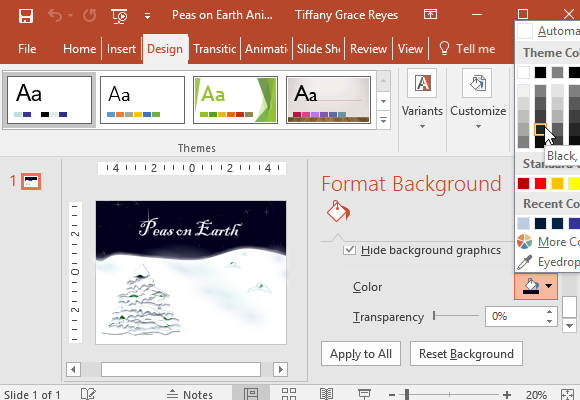 You can put this single-slide template at the end of your presentation just by using the copy and paste commands. This will serve as a memorable ending to any presentation, thus helping spread the yuletide spirit in your slideshow.
Go to Download Peas on Earth Christmas Template for PowerPoint