A party should always be a memorable one. It should provide its guests something to remember, something that will make them glad to be there. And of course, your announcement should be just as exciting. It should provide guests a promise of the merriment that is to come. Therefore, your announcement should create hype and provide not only information but a preview of the event ahead.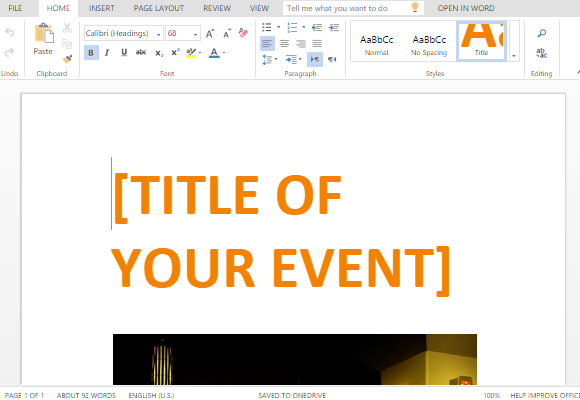 The Party Event Announcement Template for Word is designed to be just that clear, compelling, and effective. It can help you spread word about your event and, even at first glance, show people what your event is all about.
This party event announcement features straightforward one-page layout where the image is dominant, with the even title on top in clear, big, and bold letters. These kind of free Office templates allow people to easily see the announcement and figure what it is all about without the need to get near. The image, meanwhile, should be interesting enough to make people stop and look closer at the details that are under the image.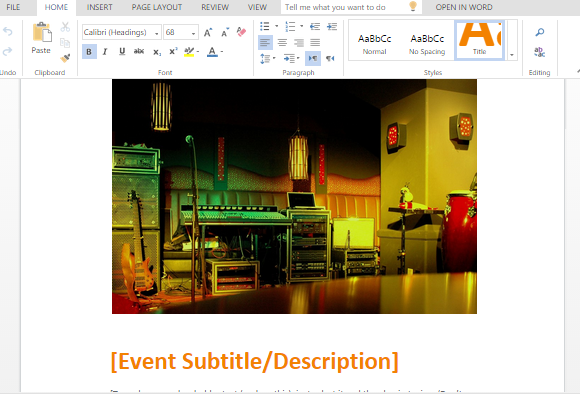 Under the image, more details can be found, such as the event title or description, other details, event date, event time, venue name, complete address, email, and website. The text placeholder and the sample text provides a great preview of how your event announcement will look like. The text also provides a guide on how to make the most of this template by customizing it.
Simply click on the text placeholders and type in your own information. The preset styles will automatically apply the styles that are meant for it. Meanwhile, you can change the photo by deleting the sample and inserting it with your own.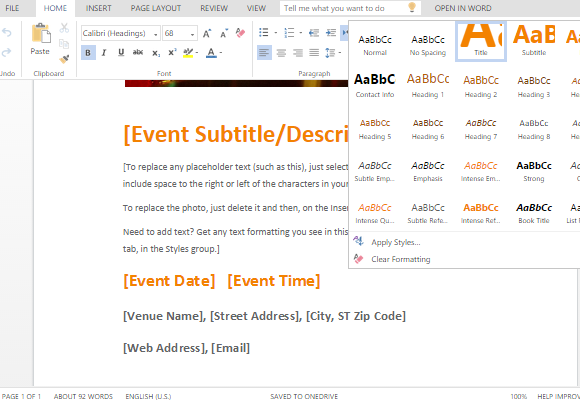 This is a Word Online template, you don't even need to print it. Although completely printer-friendly, you can distribute your announcement by using the sharing tools provided by this Word Online template.