Sometimes, when all the theatrics and elaborate designs don't work, the best thing to do is to simply go back to the basics. The clean lines, clear layout, crisp background, and unobtrusive design can bring your content to the forefront and on the spotlight.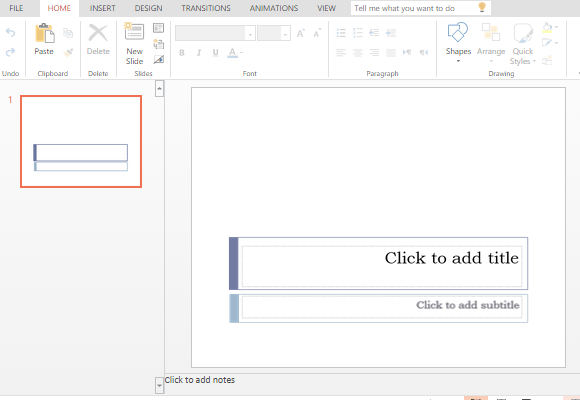 The Origin PowerPoint Onlne Template is the perfect slide if you want to go back to basics and create a simple yet elegant presentation. This free template is general-purpose, which means you can use it for many types of work, school, or personal presentations. Its universal look can be reused as many times as you need it, and you can even customize it however you want.
To start creating your own Origin PowerPoint Template, you can begin customizing the Title Slide that is the first slide you will see as you open the template. In the Title Slide, you can edit the text on the Title and Subtitle placeholders.
Then, click on New Slide to populate a set of premade slide layouts that contains guides in the form of placeholders to let you know where to type in your texts and lists. These placeholders also guide you where to insert other visual data such as tables, graphs, charts, diagrams and images. To further personalize your slides, you can also insert your logo on the Master Slide to make your whole slide show uniform for a professional look.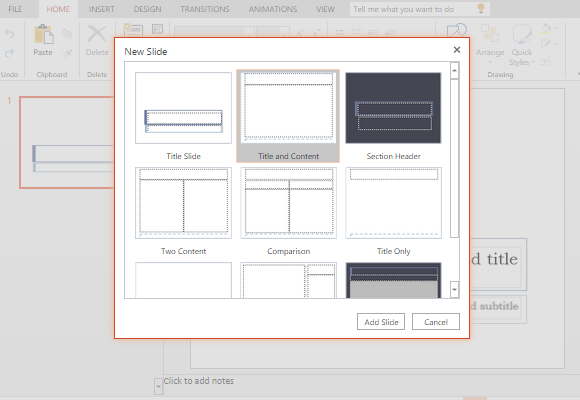 A simple, elegant, and basic template such as this Origin Template opens you up to plenty of customization options so you can modify it each time you want to use it for a presentation.
Furthermore, this Origin Template is in PowerPoint Online, which means you can access it through any device, such as smartphone, tablet, or any laptop or computer. All you have to do is open a browser and go to the Office Online portal.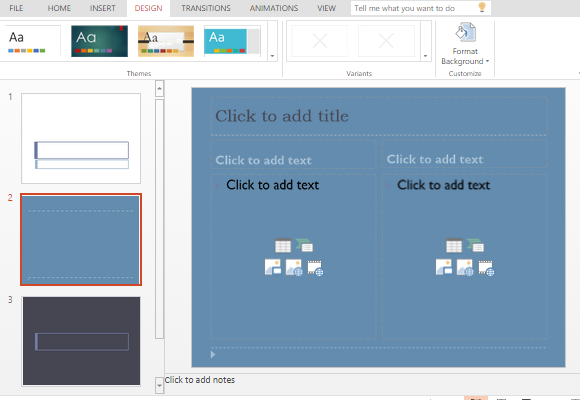 You can access the template and create any slideshow even when you are not in your office, like if you are traveling or out on business. This allows you to be mobile yet still productive.