Timelines make long history discussions, as well as project management tasks, much more interesting.  By using timelines, you can forego using plenty of slides just to discuss events in history or milestones in a project. Even with such huge chunks of information, you can still be creative when it comes to creating timelines.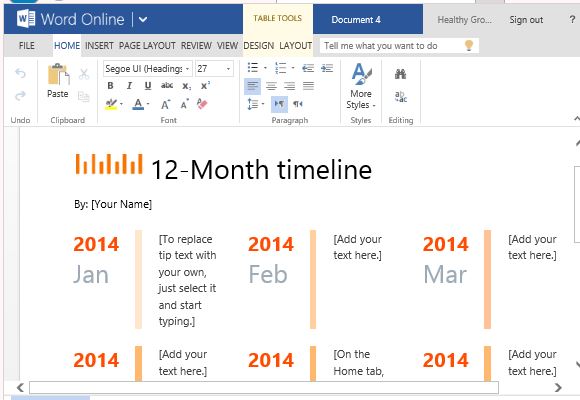 The One Year Timeline Maker Template for Word is a specially designed template to help you make clean and professional-looking timelines. This template allows you to create timelines that you can use for discussing project goals, tracking progress, and discussing chronological events.
In itself, this timeline maker template also allows you plan appointments and events for the whole year, or remind yourself of your monthly work or personal goals. The template is actually a 12-month timeline where the months of the year are plotted. Each month has enough space for you to list your goals, tasks, schedules and appointments.
Related: Also see Free Office Templates for making Timelines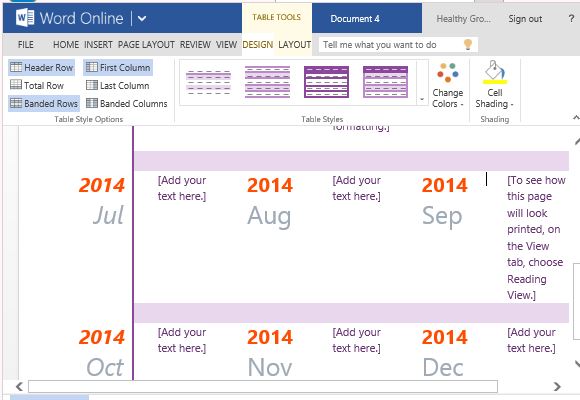 The timeline template is a great tool to help you plan for the current year or any year ahead. You can change the sample year to any year you want so you can create the right timeline for your needs. It can even be used for school years to plan activities for school, and can be used by students, teachers, and school administrators.
You can also change the months into actual dates to show events in history. For example, you can change the months and years into actual dates to show the medical advancements in certain fields of medicine.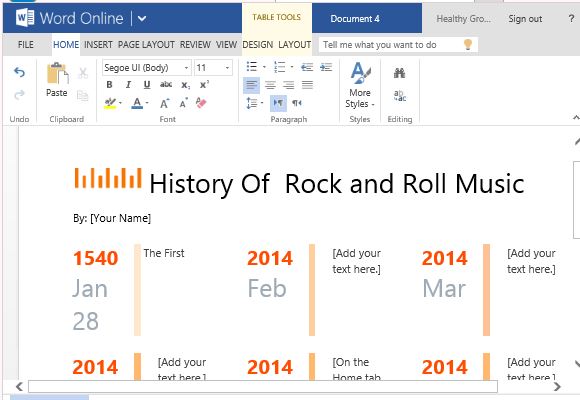 The template can also be customized to suit your presentation theme or your personality. You can also change the design and style for your preference, especially if you want to print and post it. And because it is in Word Online, you can easily access it using any mobile device or computer, from anywhere you are. Just log in to your OneDrive account and you can edit and share it right from your browser.