Any business establishment involved in the sales of product and services mostly issue sales receipts. Such transaction records are important for many reasons. One is that it provides documentation of purchases or transactions with customers. Copies of receipts are kept by both the establishments and its customers because it contains many sales-related and tax information.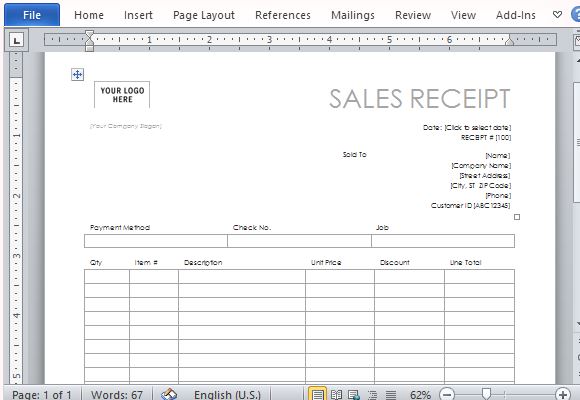 The One Page Sales Receipt Form Template for Word is one of the many business templates that you can use for your own company. It is a useful and handy template for documenting sales information. It is also printer-friendly, allowing you to itemize transactions and issue copies to your customers. This template is free and is in fact part of a business template collection called the Simple Lines Design, making it very ideal for companies to come out with documents that have the same, unified and professional look.
Issue Beautiful Professional Receipts
This free Office template contains placeholders for your company logo and other basic company information. It also contains a Date placeholder that you can just click and have a calendar automatically pop up for you to choose the current date of the transaction you want to issue receipts for. Aside from this, you can also record the Name, Sold To, Company Name, Address, and Phone Number. The receipt template also automatically generates a unique Customer ID, which are sets of numbers that identify each sales receipt.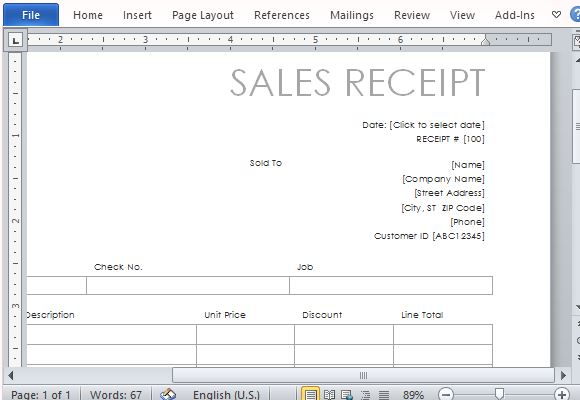 In this receipt form template, you can also indicate the Payment Method, Check Number, and Job Type; while transactions for sale are recorded according to Quantity, Item Number, Description, Unit Price, Discount, Line Total, and many others. The figures are then instantly calculated to generate Total Discount, Subtotal, Sales Tax and Grand Total.
Furnish Receipts for Your Company and Customers
This template can be printed out on one page without having to create any adjustments, making it easy to print multiple copies, especially for customers. The footer of the template even has a 'Thank you for your business!' printout, as well as your company's contact information in cases of inquiries, returns or exchanges.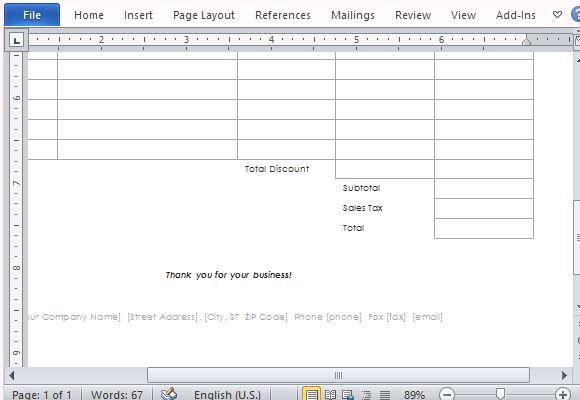 This template is compatible with Microsoft Word 2007 and later versions.
Go to Download One Page Sales Receipt Form Template for Word