Presentations are designed based on the impression or mood you want to convey to your audience. Some use modern and abstract designs to represent dynamism or technology. Meanwhile, some use classic designs to evoke seriousness and authority. Now if you want to represent being natural, organic, and unassuming, then you may want to use a presentation design that is simple, rough, and nature-inspired.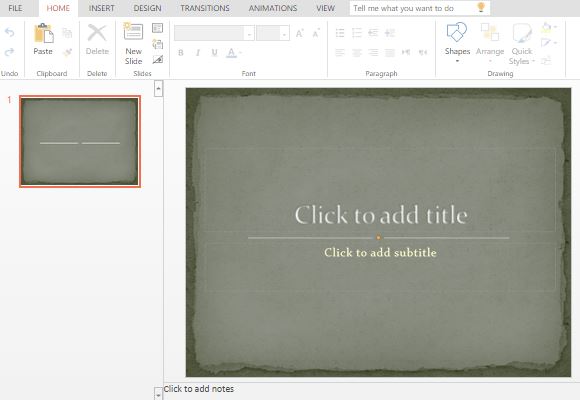 For times that you need a rough, rustic, and natural-looking presentation, you can use this Old Paper PowerPoint Online Template that has soft-deckled, rough edges that look like torn handmade paper. This template has a subtle shade of green to gray to make it look much like old paper. The result is a classic, elegant, timeless yet 3D look of an aged parchment paper effect.
This template is free and general-purpose. This means you can use it anytime and as many times as you want for all your presentation needs. It is also versatile enough so it can be used for professional, academic, and personal use. And because of its distinct look, it is ideal for publishing, literature, history education, journalism, design, nature, and other similar topics. It may even be used for events as well as for photo albums.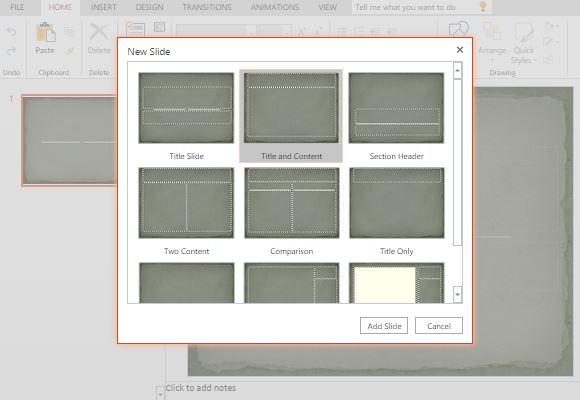 To start creating your own old paper effect presentation, just start with the sample slide that already comes with the template as you open it in Office Online. Click on the title and subtitle placeholders to modify them with your own text. From here, you can click on New Slide to add more slides and complete your presentation.
The presentation template contains various slide layouts with the same old paper theme so that you can be sure that whatever set of slides you choose, you can be sure that your slideshow looks cohesive.
Another great feature of this template is its easy accessibility. This is because it is in PowerPoint Online, which means it is cloud-based. You can access it anytime and anywhere, just open a browser using your tablet, smartphone, laptop, or computer. Once your have created your presentation, you can go ahead and save it on the cloud through your OneDrive account so you can go back to it anytime.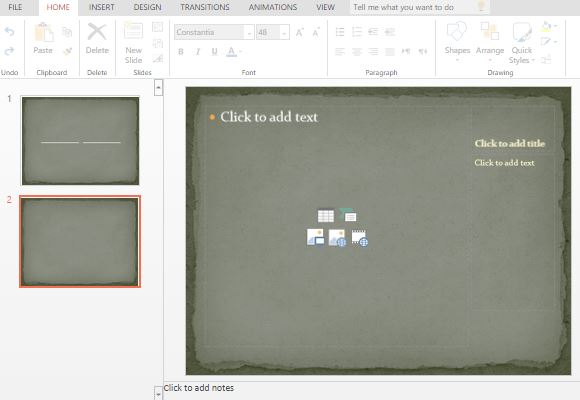 You can also work on the presentation with other people because you can share on the template and easily collaborate. You can see the progress as your presentation shapes up, making this template your go-to presentation even when you are working remotely with other people.