Even if your presentation topic is information-heavy or filled with a lot of facts and figures, it would help to have a theme that will not further overload your audience. Many presentations have a serene, water or ocean theme as the blue hues of the presentation make it easy on the eyes.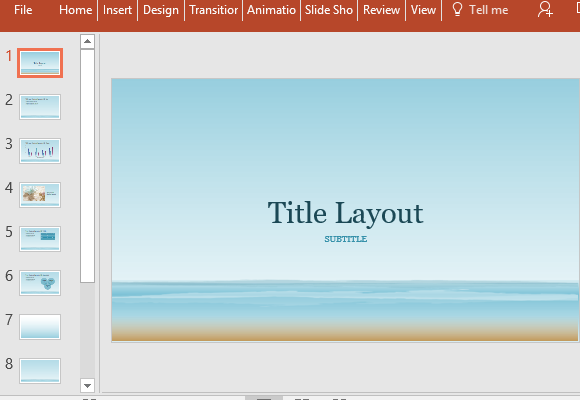 The Ocean Painting Template for PowerPoint is a beautiful, calming presentation template that is free yet professionally designed. This template features a painting effect, similar to a watercolor, which is not too vivid, therefore making it look serene and subtle. The ocean painting has the brown sand at the bottom, cutting the blue hues of the slide. The ocean is also distinct from the sky, forming a horizon at the bottom half of the slide.
There are 11 slides that are predesigned for you, and you can use these right away for any simple presentation. These premade slides allow you to present your data in different ways, such as tables, graphs, charts, and even images. You can also make use of other layout options that you can access through the Home menu. You can interchange, duplicate, delete and customize all these slides to accommodate your presentation needs.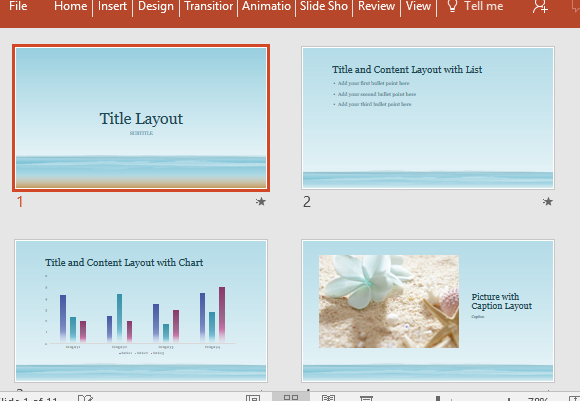 Because of the versatile ocean painting design, you can use this template for tourism presentations. You can also use this for travel, hospitality, real estate, environment, art, fashion, and many more. For personal use, you can use this template to create vacation photo albums and scrapbooks.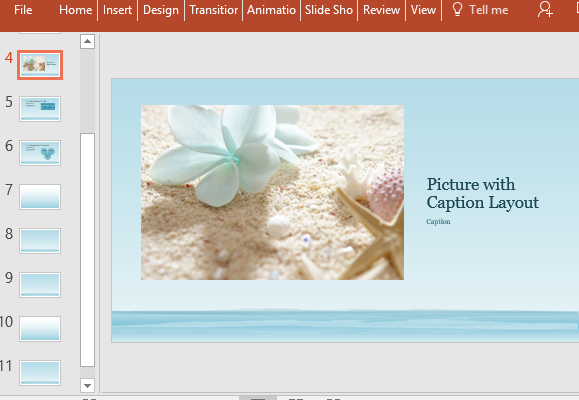 This template can be customized for whatever you want to use it for. You can add your logo and slogan, change up the layouts using a blank slide, change the color scheme of the tables and graphs, as well as use your own font styles. You can also use animations to liven up your presentation, in addition to creating transition effects.