Being a nurse can be very challenging and fulfilling at the same time. A nurse's job entails ensuring the health and comfort of the patients. In fact, a registered nurse is one of the most in demand people in the medical and health care community all over the globe.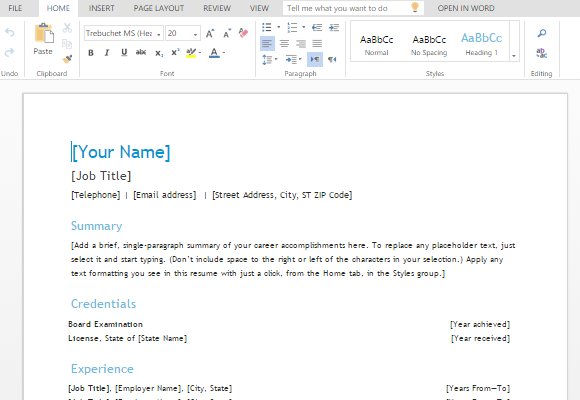 So if you are someone who just finished nursing school and have passed your boards, you may need to prepare an impressive resume to ensure that you get the best spot in the top hospitals and clinics of your choice. Preparing a good resume is important so that your accomplishments and experience will be highlighted, therefore opening you up to more opportunities anywhere in the world.
Get the Job with This Convenient Template
The Nurse Resume Word Template is one simple and easy-to-use template that you can use in your next nursing job hunt. It contains everything you need to showcase your years of study and training. With its convenient and clean format, you can be sure to get a headstart among your peers.
This Nurse Resume Word Template contains a preset and pre-formatted layout. There is sample text and placeholders that give you a good idea of how your resume will look. These text also serve as your guide so you know what information is needed in every section. Simply click on the placeholders to type in your own information, such as your Name, Job Title, Contact Information, Summary, Credentials, Experience, Affiliations, Community Service, Education and more.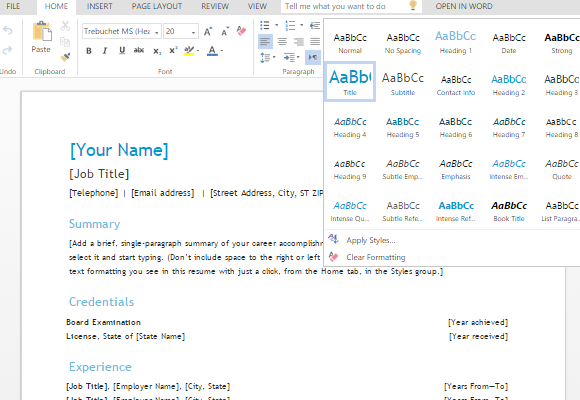 Every section has clear headers and the data is neatly organized so that it will look professional, while giving hiring managers a quick glimpse of your skills.
Easily Complete the Resume to Showcase Your Skills
Furthermore, this nurse resume template is printer-friendly, so you can easily print it on any standard letter-sized paper. And because it is in Word Online, you can also personalize the template on your browser and quickly send it via email or share it through social media.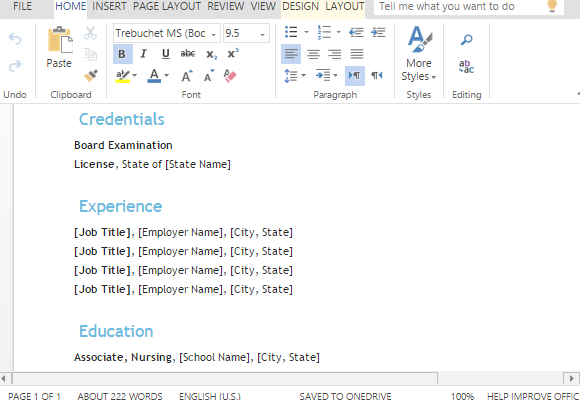 You can also easily access your nurse resume if you want to update it. Simply log into your Office Online account using your computer or any other mobile device.