As a business that deals with offering products or services to customers, you need to maintain communication with customers to keep them interested with what you have to offer. This helps with brand recall as well as reaching out to your customers and interacting with them. One of the best and most cost-effective ways to do this is by sending them regular newsletters that build customer relations as well as hook prospective clients to your offerings.
However, creating newsletters and distributing them on a regular basis can be time consuming. The Newsletter Word Template can help you cut the time in half and ensure that you have a professional-looking and attention-grabbing newsletter each time.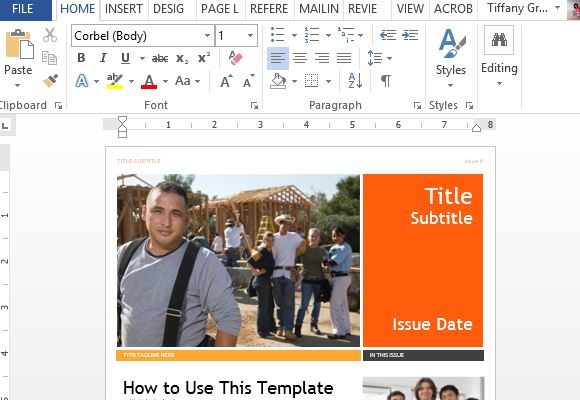 Create as Many Newsletters as You Need
The Newsletter Word Template is a reliable template that you can use for creating newsletters that you can print and circulate depending on the frequency that you need. This template features 7 pages that have a pre-determined layout so you can easily insert your own text, images, and other objects to complete your newsletter in just a few minutes, compared to creating one from scratch.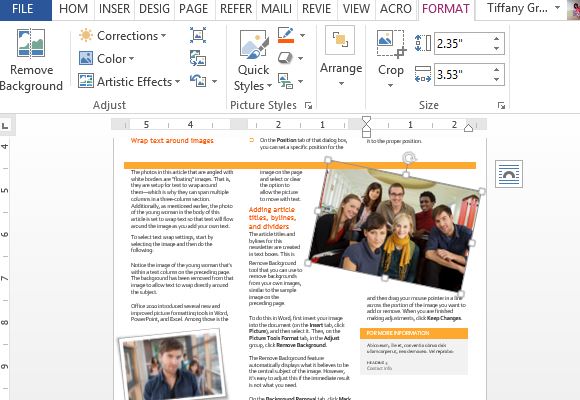 While creating a newsletter from scratch you need to plan the layout and ensure that your content is in the right place and your most important points and news are highlighted, with this template you can just dive head on. You can go right ahead and copy and paste your text or type straight into the template. You can also insert your own photos, as well as attach your logo and slogan to further personalize the template. The sample guides show you how your own newsletter will look so you can be sure it comes out stunning each time.
Follow the Guides and Layouts
The first page of this newsletter Word template contains the masthead, which is the name of your newsletter, which is usually different from your company name. Underneath is the headline, which is the main news of your newsletter at any given time. Then, there is the headliner image that already comes with a space for caption, just like the rest of the other image placeholders in the template.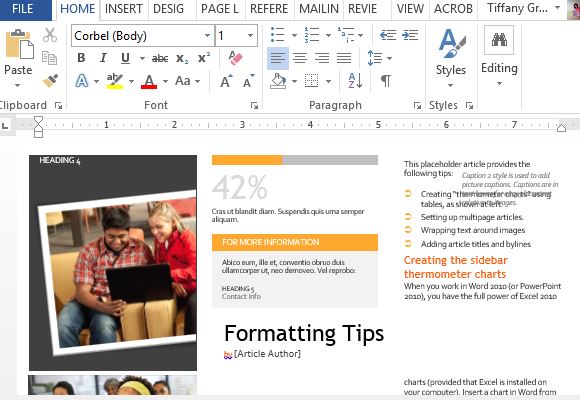 While this template is printer-friendly, you can also send this to your customers digitally via email or social media.