Many people can find relaxation and excitement in sailing. The challenge of directing a boat to any destination, docking on different ports or piers, and being able to go wherever you please to explore islands can be exhilarating. So if you are a sailing or boating enthusiast, you will find the following template highly interesting.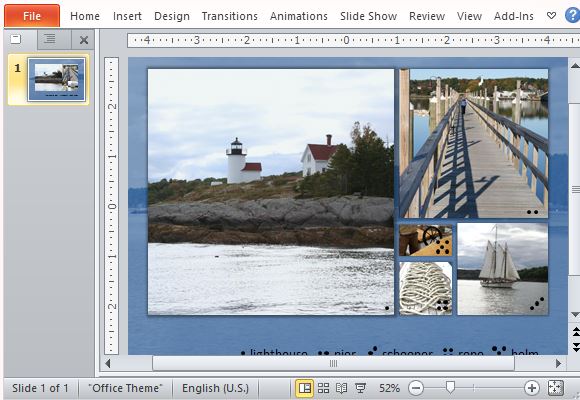 PowerPoint Template With Sailing Related Layout and Images
The Nautical Photos PowerPoint Template is a beautifully designed template that is specially created to depict sailing-related images. It contains SmartArt graphics that are easy to integrate into any PowerPoint presentation that you may already have. This PowerPoint Template contains five nautical photos that are arranged in a sequence.
This Nautical Photos PowerPoint Template is a wonderful addition to any presentation, to lend it a unique, interesting and more personalized feel. It can be used for nautical inspired or sailing related presentations, like seminars, how-tos, conventions, travel exhibits, and many more. You can use this template to also convey interrelated images of a tourist destination, or a boating spot.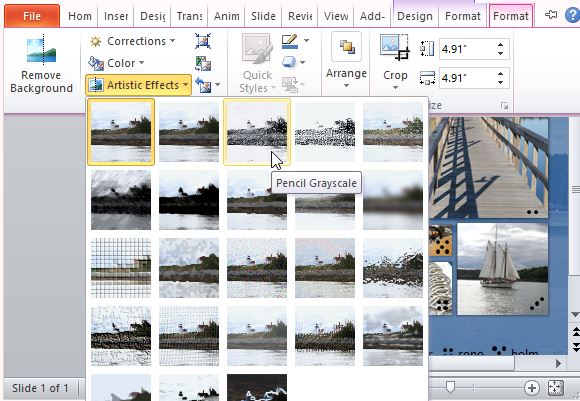 Customize Template and Reproduce Animations
If you are tackling an entirely different topic yet want the same effect of this template, then you can easily follow the instructions that are in the Notes Pane of the template. You can follow these instructions to reproduce the animations in this template while using your own photos.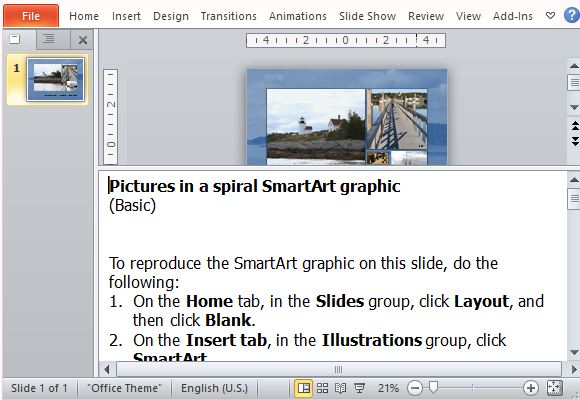 Update:
The above template is no longer available, you can download alternative templates via the links given below.
Go to Download Free Nautilus PowerPoint Template