Nothing speaks old-world Hollywood glamor than a marquee sign. For anyone working in film, television, theater or generally in the entertainment industry, you may need to create presentations that express the showmanship and glamorous world of Hollywood. These presentations may be needed during brainstorming, pre-production, storyboard, or production meetings among members of the company or the production team. Externally, producers may need to give presentations to attract investors to fund the project.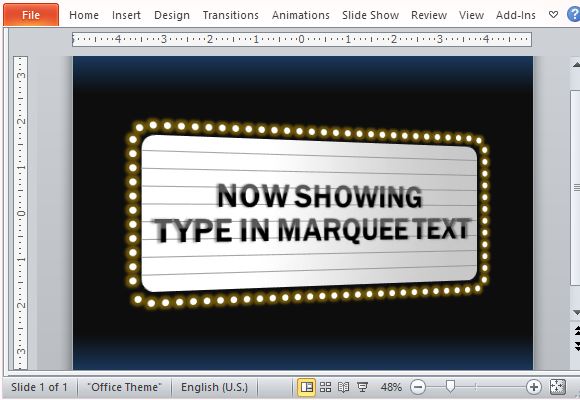 Show the Glamorous Side of Entertainment
The Movie Theater Sign PowerPoint Template is the perfect template to use for anything Hollywood or entertainment. It features a movie or theater marquee that would instantly grab your audience's attention, much like what a real movie theater sign did to moviegoers many decades ago.
This PowerPoint Template is designed to instantly hold your audience's attention to your topic, whatever it may be. The design is vibrant and interesting, which is a must in the entertainment industry. The marquee is a 3D perspective rotation that you can use to present your topic or to transition from one topic to the next within the deck.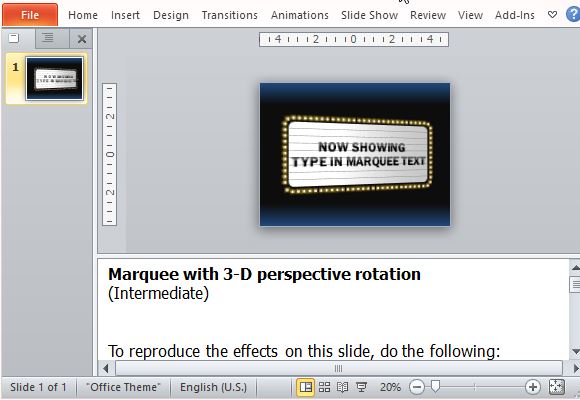 Go Vintage with Your Presentation by Customizing this Template
The design of this template is absolutely vintage and can serve as an apt homage to the golden age of cinema. Still, you can use it for modern-day entertainment-themed presentations.
The marquee is on a dark background to make it fully stand out. Meanwhile, the text is designed to be bold and fully capitalized to stay true to its inspiration. This is also useful to catch your audience's full attention while allowing for very easy readability.
This Movie Theater Sign PowerPoint comes with notes and tips to help you personalize the template. You can edit it to your own preferences. Then, you can copy the slide and insert it to your already existing presentation.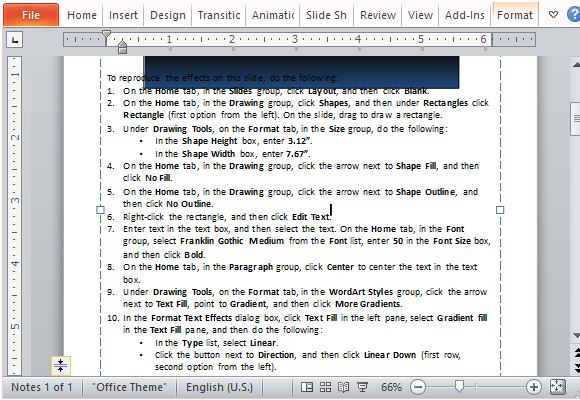 You can also do the effects on your own by following the instructions in the Notes pane.
Go to Download Movie Theater Sign PowerPoint Template