Projects and other ventures, whether within or between organizations, companies and teams, will require systems and standards to maximize effective collaboration and establish ways of working that are easy for everyone to follow. Besides, collaborations and partnerships are unavoidable, even in the school setting, when projects need to be done as a group. Thus, collaborative reports are a must-have.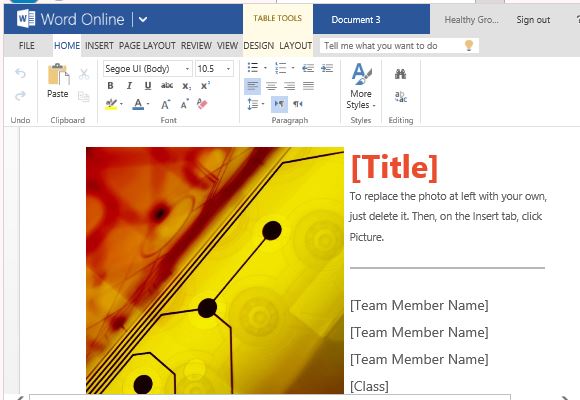 Make Collaboration Easy and Effective
The Microsoft Word Template for Making Collaborative Reports is a template specially designed for making collaborative reports professional while providing you a way to unify your collaboration results. Because it is in Word Online, you can also easily update it among your team, as well as keep everyone updated about the changes and developments of the report or project. Like other Office Templates at Office Online, you or your team members can easily access it through your OneDrive account by way of your browser. Using any mobile device or computer, you can conveniently access, modify, and print the report.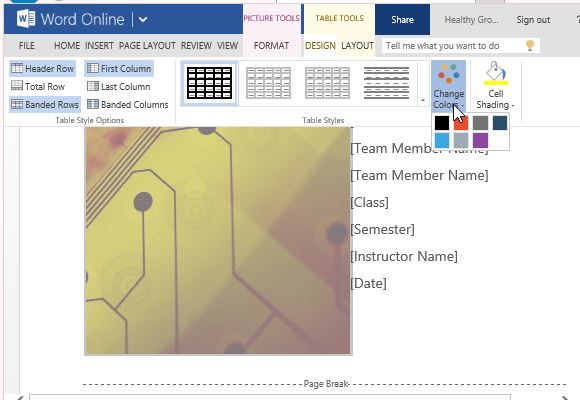 This template contains an impressive title page that has a digital or technology theme, as seen on the image in this page. The image features what looks like a circuit board of a computer. As is, the template can be used for reports of gadgets, devices, software, technology, hardware, and the like. Of course, you can change the built-in title image for your own photo to suit your own collaborative report.
Collate Information and Ensure Great Collaboration
In the title page, you can type in your report title as well as write a short abstract or description of the report. You can also type in the members of your team, as well as your class, company or department. If you are using this report template for school, you can also add information on your Class, Semester, Instructor's Name, as well as Date of submission.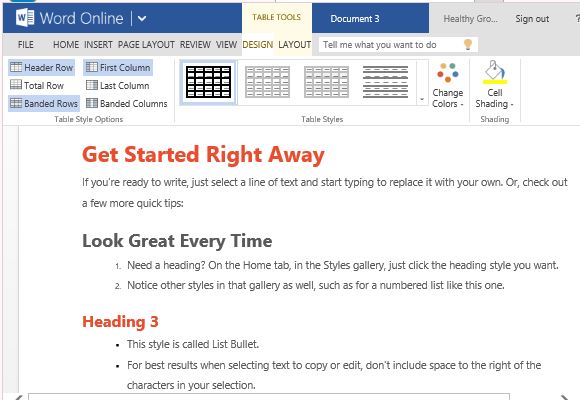 Following the title page is the body of the report itself. It comes with built-in formatting. There is sample text that serves as instructions and guides for you to complete your own report.
Go to Microsoft Word Template for Making Collaborative Reports