If you are a science teacher or a student needing to create a report on microscopic organisms or images, then this Microscope PowerPoint Template is perfect for you. This template can help you create beautiful classroom presentations that relate to microscopy and science. Other than that, this beautiful template also covers a diverse range of educational subjects such as science, geography, mathematics, literature, and more.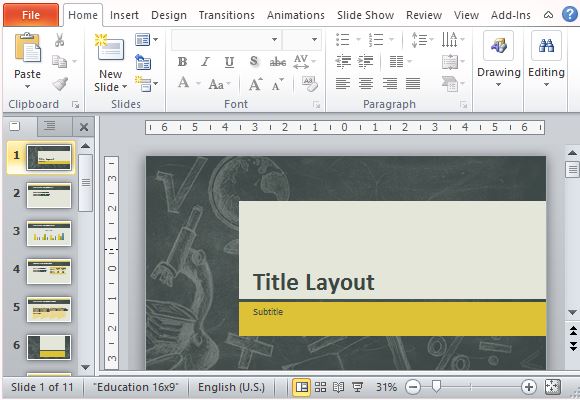 Suitable for Science Presentations and Projects
This PowerPoint Template is a beautifully, creatively designed template that can be used in the classroom setting for grade school to high school. The chalkboard drawings make it a fun presentation background, with colorful slides that still allow you to display your information in a clear way that younger minds can understand.
This free Microsoft Office template contains 11 slides that allow you to present your data in various ways. However, they still retain the same colors, background and overall theme to provide cohesiveness and uniformity to your presentation.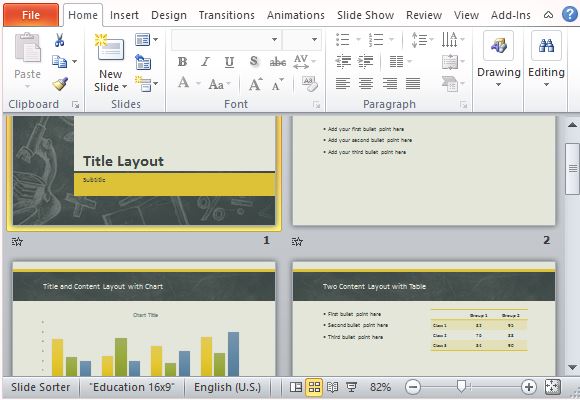 The first slide is a cover or title slide, which contains the title and subtitle of your presentation. The following slides are various layouts that have different functions. The TItle and Content Layout with List allows you to enumerate your points in bullet form. Meanwhile, there are other slides that allow you to visually display data using charts, tables, SmartArt, and even photos. It is up to you to use these slide layouts to effectively convey your message as they are helpful for allowing you to readily insert your data.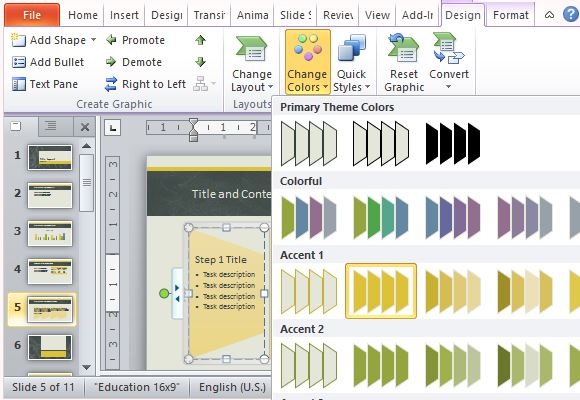 This Microscope PowerPoint Template can be used for science experiment presentations, scientific studies, disease prevention, world health care, and other similar fields. The template can also be used by businesses involved in technology, science and health, as well as non-profit organizations, and educational institutions.