If you are always churning out presentations and you need to create them beautifully, professionally, and fast, then you need to have a go-to template that you can use and customize for any topic. Whether you are tackling business proposals, events, project plans, and even your own vacation photos, you can create beautiful, fuss-free presentations with the Median PowerPoint Template.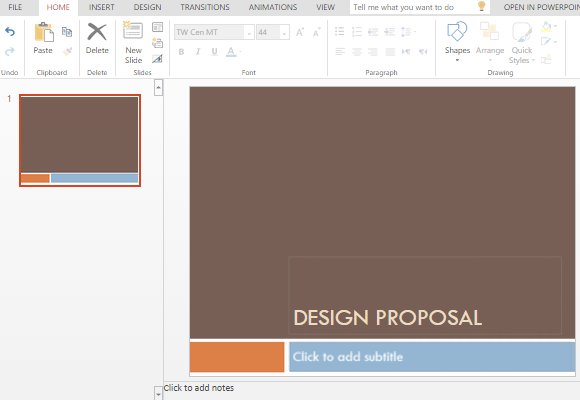 The Median PowerPoint Template is the perfect mix of the right amounts of minimalism, sophistication, and functionality because of its fuss-free design and clean layout. It features a set of geometric blocks with different colors and outlined by thin white lines. The color theme is chocolate brown, with powder blue and brick-colored orange as complementing accent colors. The overall look is simple and modern.
Because of its design, the template can be used for many types of presentations for home, school, or work use. It can even be customized to suit your theme or branding. To do this, simply format the background by going to the Design menu in the Ribbon. From here, you can choose different background colors, patterns, or textures. You can also insert your own image or logo.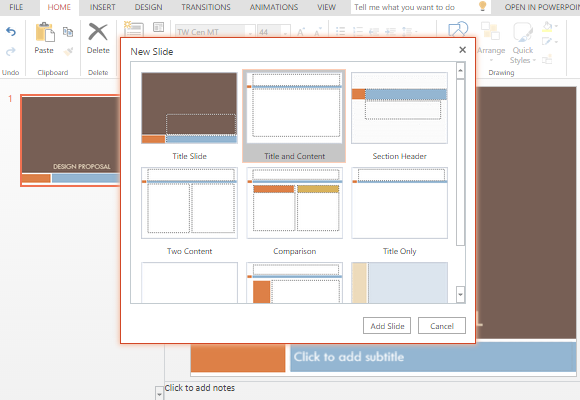 Furthermore, you can choose from the many different preset layouts on the New Slide option under the Home menu. The preset layouts are designed so you can easily insert text and other visuals, such as tables, diagrams, charts, and even create infographics.
And because this template is in PowerPoint Online, you can easily create professional-looking, organized, and unified presentations, even with a team. This is because this template is highly collaborative, allowing you to work with other people even if you are on different computers or even in different offices across the globe. Simply share the link to open the template and you can work on any presentation as if you are just next to each other.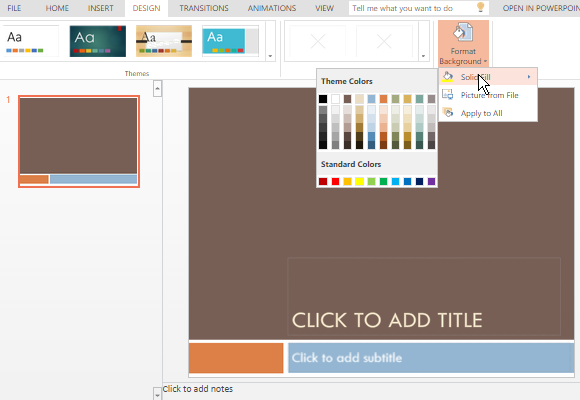 You can also share the finished presentation online, like for web conferences or webinars. This allows you to reach a wider audience as well as to easily present to colleagues, subordinates, or bosses who may be out of town. This median template can be shared through email and social media.